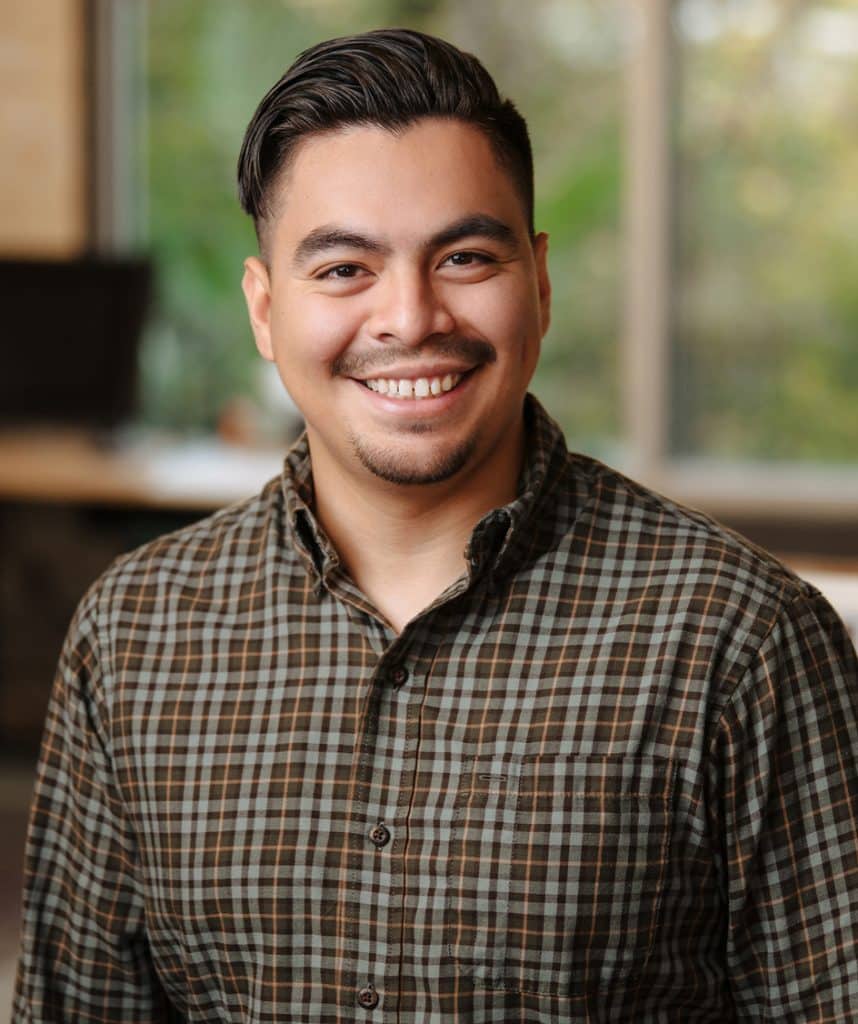 Catalino Diaz
Landscape Designer
Catalino Diaz is a Landscape Designer in Dunaway's Planning + Landscape Architecture group. He has gained a range of project experience in the multi-family, commercial, recreational, and ecological restoration sectors. He is a first-generation college graduate from Texas A&M University with a Bachelor of Landscape Architecture and a minor in Urban Planning.
Q+A
What's the best gift you've ever received?
A large painting of my dog, Theo. My little brother isn't Picasso, but it was a gift that he took time on and I appreciated the sentiment!

What was your first job?
Cleaning tables at a restaurant. It was here where I learned the importance of having an attitude of service. I may have only been cleaning tables but I made sure I did my job to the best of my abilities.
What is the most daring thing you've ever done?
I wouldn't call it daring but I like to try spicy things. I have a high tolerance for heat so I'm always looking for the next challenge!
What's the best piece of advice you have ever recieved?
Enjoy the little things. Life goes by fast and we need to stop once and a while to enjoy the moments that happen every day.

What has been your favorite project to work on during your career?
I've enjoyed working on the Martin County Event Center. It has been challenging and satisfying to and tie in a playground, ball field, expo center, and park into the project.