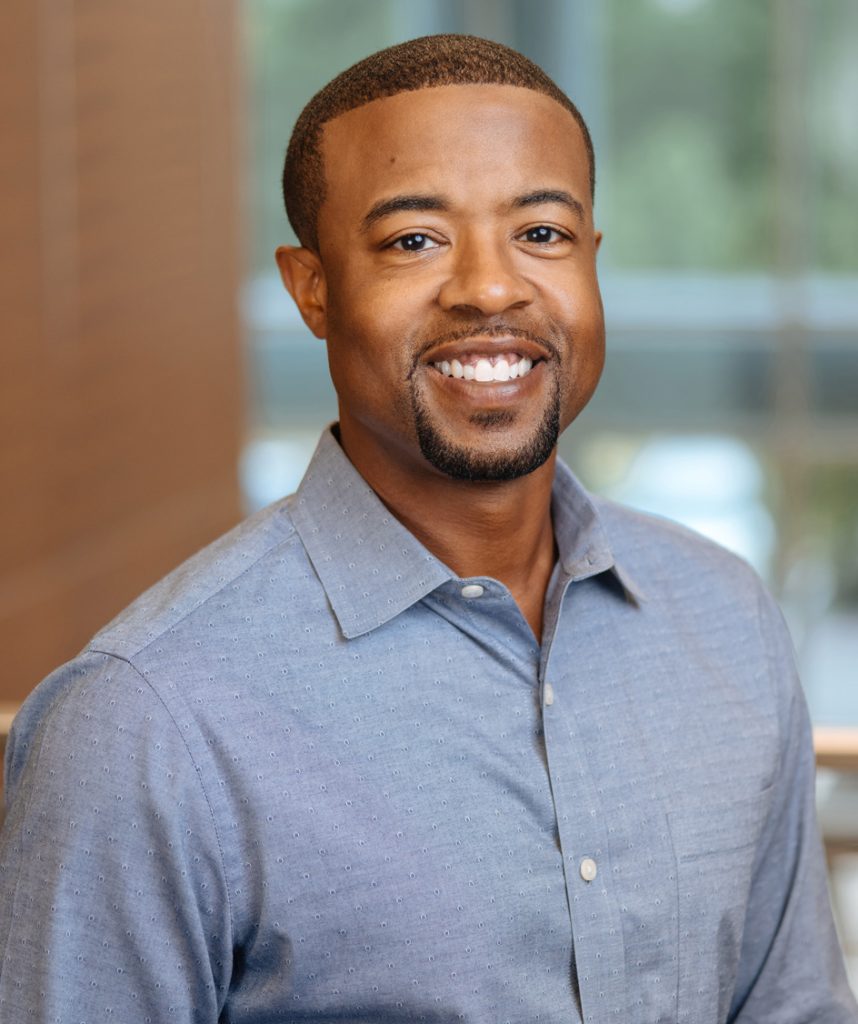 Simon Harris IV
Regional Development Director | Associate
Simon Harris is Dunaway's an Associate and Regional Development Director and brings with him nearly 20 years of experience in the planning, design, and construction industry. Simon serves to enhance our relationships within Dallas, focusing on the Commercial and Healthcare market sectors through his experience with detailed operational requirements within the built environment and through his focus on exceeding the client's experience from conception to project closeout. A graduate of the University of Oklahoma, Simon received his bachelor's degree in architecture; practicing design prior to shifting talents to building business.
Q+A
Why did you choose this career?
I've always had a passion for the built environment going back to when I was 12 years old working with my dad and uncle at their custom millwork company. But truly it was not until my first year at OU that I found my passion for architecture. I believed physical therapy was my path until I met a guy that lived across the hall in the dorm from me. He was creating cool models and designing great looking projects every day. He told me if I was interested, you should take this class call called "Turbo Draw." Long story short, I switched my major from physical therapy to architecture the next semester. After graduating in 2002, I practiced architecture for 12 years with Rees Associates before deciding to move to Texas to pursue design/build opportunities with a general contractor for the last 7 years. It has been a fun ride, one of which I'm excited to keep going!
What Core Value resonates with you the most?
Honesty and Integrity - I firmly believe that everyone is working to build and expand the brand of the organization every day we show up. While this is very important, the actions we show towards each other, our clients and other business partners becomes your personal brand. Each individual's personal brand is what gives our company its true "legs to stand on." The integrity of everyone means the world to those looking from the outside on how we conduct business, do what we say we are going to do, and hold ourselves accountable every day.
Where is your favorite place in the world?
I have a lot of favorite places to go but one of my all-time favorite places to spend time is in Chicago. Great people, great architecture, and great food. One time, myself and my wife Rachel, ate pizza at four different pizza restaurants so we could choose which one was our favorite because all our friends had different opinions…that's a lot of pizza! Our favorite is Giordano's. As a tradition with our kids each Valentine's Day, we order a couple heart shaped deep-dish pizzas. They deliver it straight to our front door. And yes, it tastes just like the pizza you eat at the restaurant!
What makes you laugh the most?
I always say if you are having a bad day, go find a little kid's tee ball game. If you are not laughing and smiling by the end, then something is wrong with you! My wife and I also enjoy going to standup comedy concerts like Chris Rock or Kevin Hart. I do not believe I've laughed as hard in my life before going to one of those shows. If you have never attended a live comedy concert like one of those, add it to your to-do list…you will not be disappointed. They are so much more entertaining in person.
What was your first job?
My first job was working with my dad and my uncle as a 12-year-old at their custom millwork shop making cabinets and cool pieces of furniture. I worked with them from 12 years old all the way through college. It was hard work, but I learned a lot about work ethic.