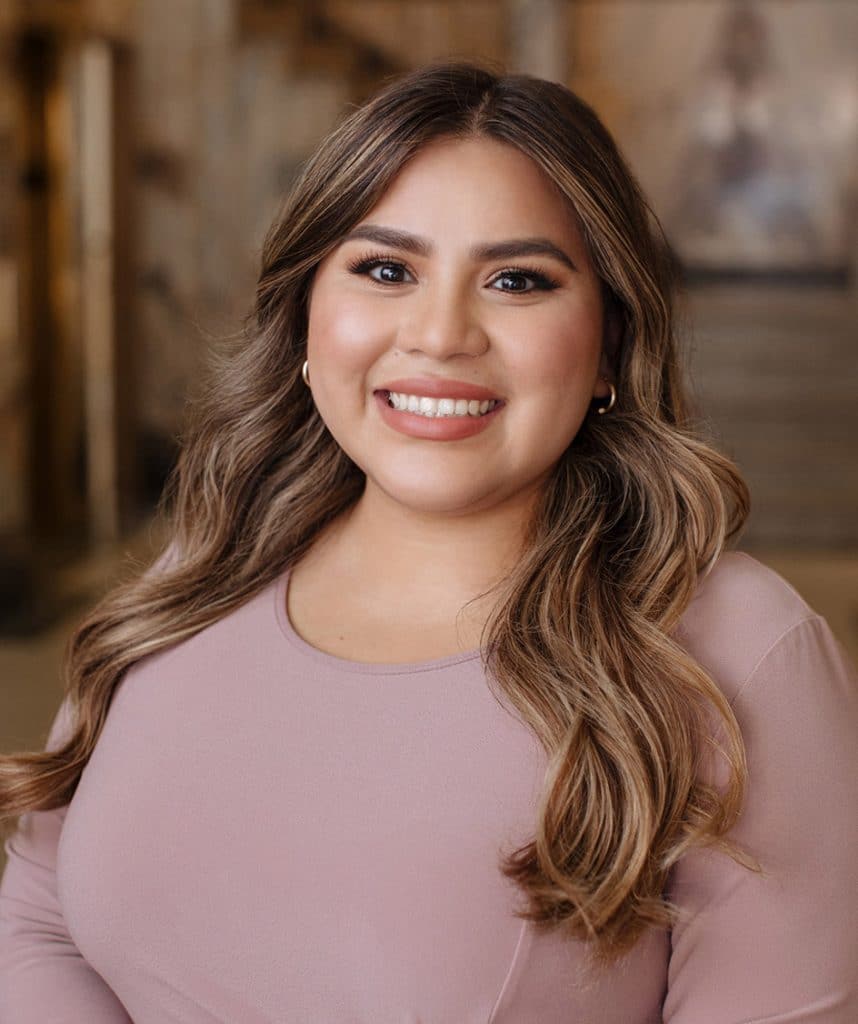 Damaris Martinez
Landscape Designer
Damaris Martinez is a landscape designer skilled in visual communications and community engagement. She has experience working with numerous municipalities, counties, and other authorities throughout the state of Texas. Her project experience includes park master plans, trail systems, recreational and open space amenities, and sports parks. Damaris is driven by the positive impact parks and trials have on communities, planning, design, and 3D visualizations while maintaining excellence as a top priority.
Q+A
Why did you choose this career?
I wanted to create spaces that connect people to nature.
What Core Value resonates with you the most?
Respect, because it helps grow a relationship. When you respect someone you are respecting their beliefs and who they are as a person.
Where is your favorite place in the world?
My favorite place in the world would have to be Santorini, Greece. It holds some of my most favorite memories!