GIS
geographic information system
Data you can rely on
A geographic information system provides an analytical approach to answering questions, solving problems, and meeting challenges that call for an integration of spatial (location) elements with data. GIS technology can digitally transform traditional 2D plans into a graphic and information-rich format. Various attributes can be linked to vector data, creating layers over map imagery or other base information.
Why is GIS important?
GIS allows team members to display overlays of information, CAD data, map features, and more to illustrate relationships between data and geographic features.
How does it work?
GIS can be hosted through PC, laptop, tablets, and mobile phone devices running iOS, Windows Mobile, or Android software.
How are Dunaway's GIS capabilities different?
Dunaway's in-house database assembled through years of gathering survey-grade data can be blended with client data to deliver information and answers quickly and efficiently.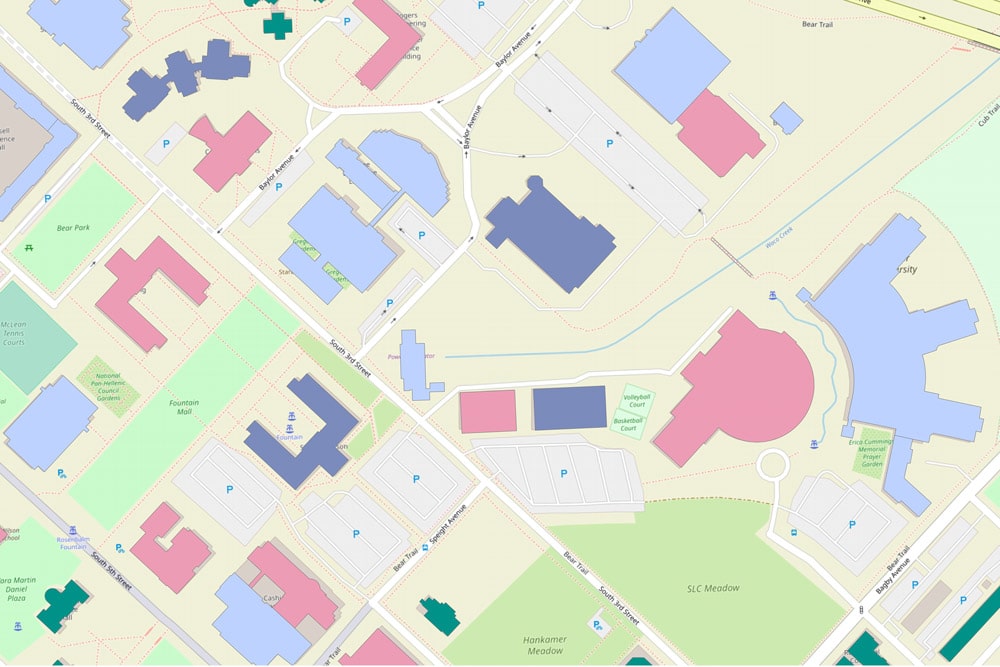 COMPREHENSIVE GIS SUPPORT
Facility Management
Land Use Planning
Event Planning
Operational Management
Real Estate Assessments
Emergency Operations
Resource Allocation and Planning
Police and Emergency Dispatch
Transportation Analysis
Citizen Services
Risk Compliance
ArcGIS Online, Enterprise, and Portal Implementation

 
FACILITIES COORDINATION
Utility Data Creation
Facility Documentation and Management
Maintenance Tracking and Planning
Asset Management Systems Integration
Interior Space Planning
Asset Monitoring
Stormwater Inlet Inspections
Floorplans, Routing, and Indoor Mapping
ENTERPRISE GIS CONSULTING
Strategic Planning
CAD To GIS Conversions
CAD/BIM/GIS Standards and Integration
Customized Training and Support
Staff Augmentation
On-Call GIS Support Services
Aerial Imagery Data Provider
3D GIS Modeling
Enterprise GIS Deployments
Mobile Field Data Collection
Enterprise GIS Maturity Assessments
From our clients
"Dunaway has completed several GIS projects for Baylor from mapping utilities across the campus to creating a GIS layer showing floor plans of all university buildings. Baylor looks forward to many more years of involvement with Dunaway as they are an attentive and responsive team player."
Julie Helton | Baylor University