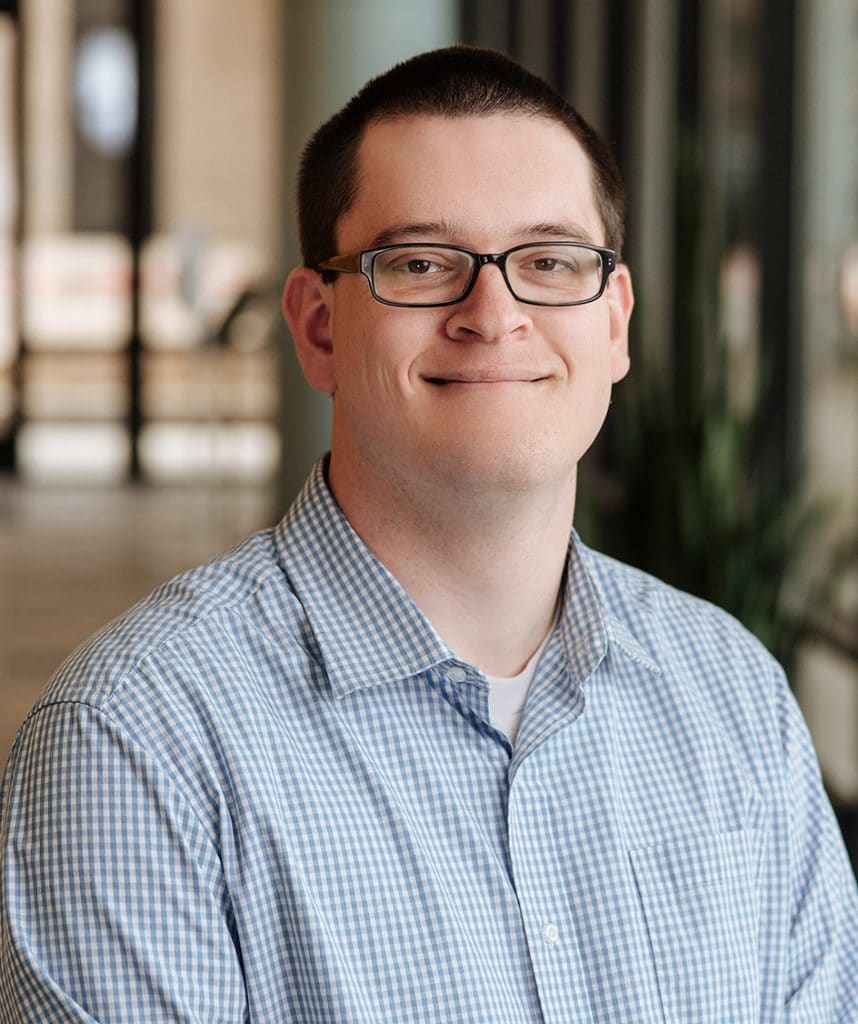 David Bell
, PE
Project Engineer
David Bell is a Project in Dunaway's Fort Worth Office. He worked as an intern with Dunaway in 2020 while completing his master's degree at Texas A&M University, at which point he came on full-time. Since joining Dunaway, David has worked on a variety of concrete, wood, and steel structures across the country.
Q+A
Why did you choose this career?
I tried statics as a freshman and loved it. I kept going and I think load paths and design are interesting.
What Core Value resonates with you the most?
Integrity. I think to act with integrity encompasses a lot of the core values, to act honestly to the best of your ability and as timely and respectfully as possible.
What do you do in your spare time? Do you have any interesting hobbies?
My wife and I collect Lego sets. In the four years we've been married we have accumulated well over one hundred. I watch football religiously, and I love to read.
Where is your favorite place in the world?
I love the backyard behind the house I grew up in. I spent a lot of time playing football or baseball with brothers and exploring the woods nearby. We built forts out of fallen branches and would spend hours outside.
Do you have a favorite holiday?
I love Thanksgiving. There's nothing like taking some time out to eat great food with family. And I will always watch football that day. It's one of the few holidays I feel like the emphasis is on the holiday and not the commercialization.
What was your first job?
My first job was as a cashier at McDonald's. I worked several summers, and it took me a while to enjoy the food again.
What makes you laugh the most?
Nothing makes me laugh as much as hearing a baby laugh, and my son has started laughing recently. I love hearing him.