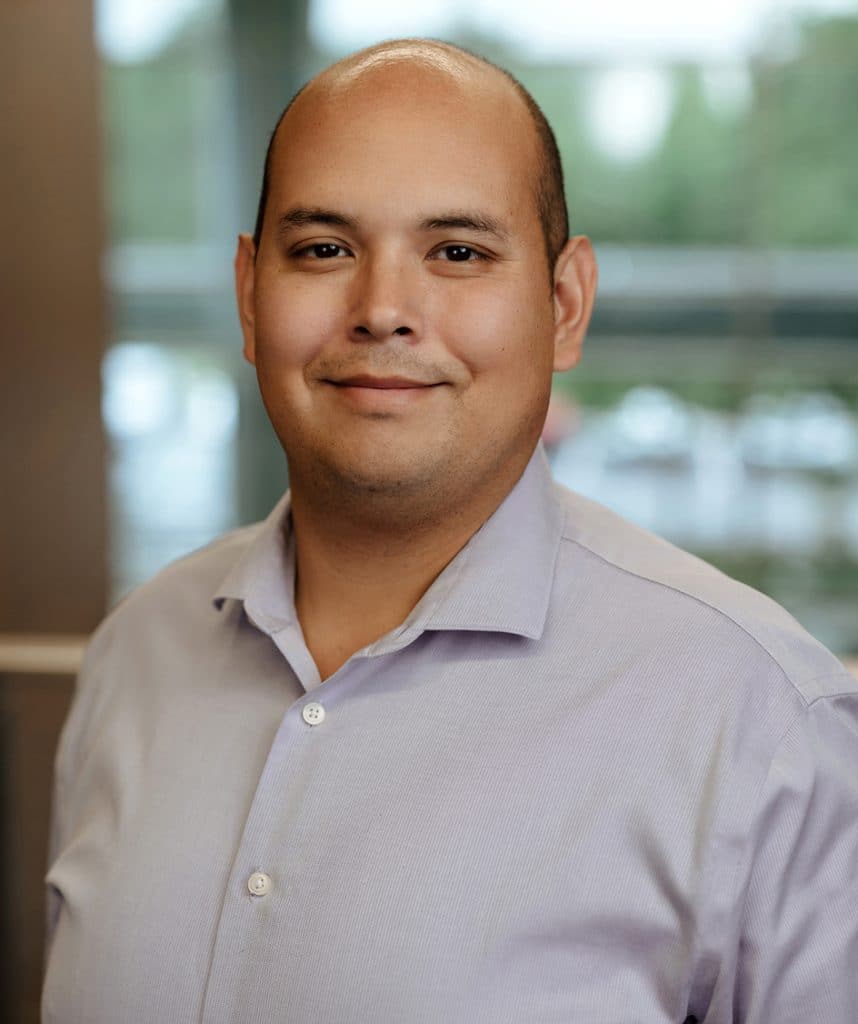 Francisco Cuevas
, PE
Senior Discipline Lead
Francisco Cuevas is a Senior Discipline Lead in Dunaway's Structural Engineering department with extensive knowledge of engineering design, coordination, and construction administration.  He brings a strong knowledge of concrete design with a specialty for high-rise structures and large-scale projects. Francisco has experience and expertise in the planning and design of structural systems for office, mixed-use, residential, and retail facilities. In his role as Senior Discipline Lead, Francisco collaborates with a group of engineers and BIM staff, working together continuously to assure high-quality design on each project produced. Francisco enjoys working with clients to develop sensible solutions to the numerous complexities that large-scale projects can bring.
Q+A
Why did you choose this career?
As a child my step father was superintendent for a general contractor that worked on several TxDOT highway projects. During my summer breaks he would occasionally take me to work with him, and I did not enjoy being out in the Texas summer heat. I asked him who got to work in the air conditioned trailers and he told me the engineers. I also enjoyed my math and science in high school, and coupled with a few STEM classes I got my start into engineering.
What Core Value resonates with you the most?
These are all great Core Values! For me most of the success of my career to this point has be built on Responsiveness and Attitude of Service. Sometimes emails can pile up on you. When this happens, I've always found it very beneficial to call a client that has sent an email and explain that I received there email I will need some time to get back to them. To me this shows the client you are engaged in the project compared to sending them a response a week later with no follow up in between.
What do you do in your spare time? Do you have any interesting hobbies?
Currently I have a 3 year old and 1 year old daughters that take up most of my spare time, and keep me busy. Before kids I enjoyed golfing and long distance running. I've run every marathons in every major Texas city, and ran Houston in sub 3:45 time. I'd like to pick running and start doing some destination marathons.
Where is your favorite place in the world?
Hawaii! My wife and I got engaged in Maui and we have been to every major island there now. We can't get enough of time we have spent there so far. Now that we are taking our kids, and seeing how much fun they have on the beach makes us want to plan our next trip while we are there!
Do you have a favorite holiday?
Thanksgiving for sure. What's not to like, you get to spend time with family, watch/play football, and eat way too much good food.
What's the best gift you've ever received?
My two daughters are definitely first, but a pretty close second was a PS4 my wife got me one Christmas.
What was your first job?
My first official job was server and cook at a hot wing restaurant in Houston.
What makes you laugh the most?
My 3 year old right now is pretty funny right now. I also tend to laugh at anything funny I see on TV.