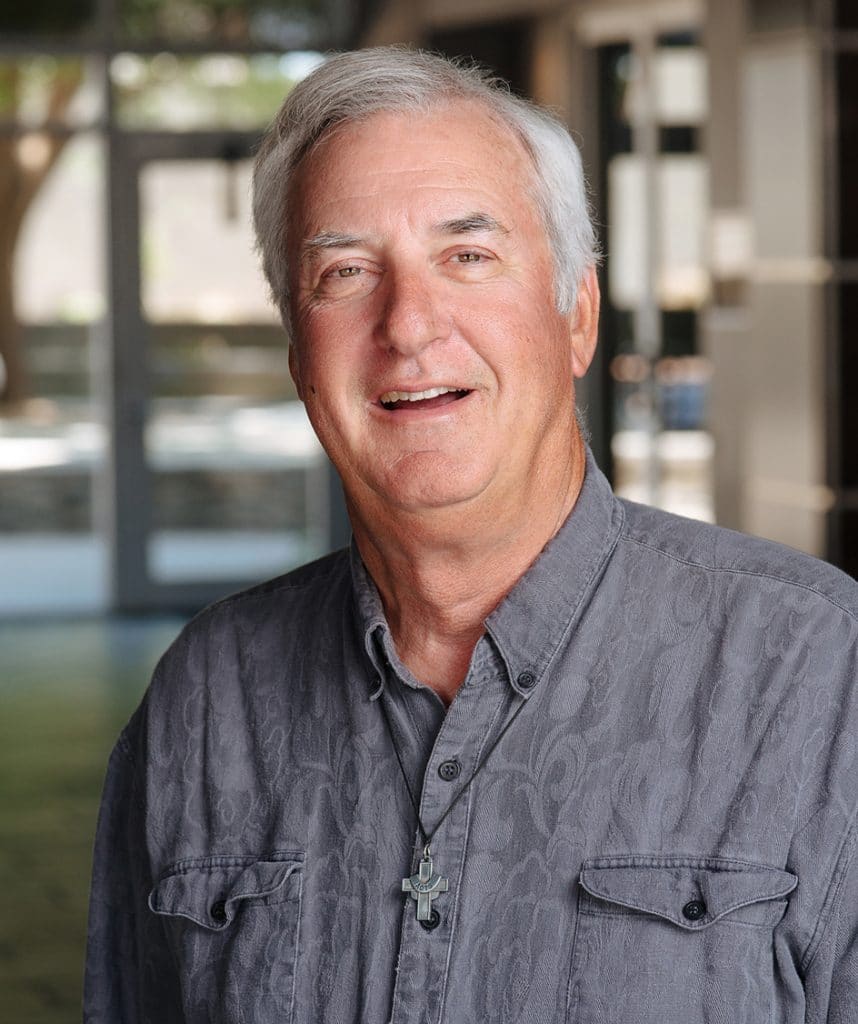 Jeffrey Hawkins
, PE
Senior Project Engineer
Jeff Hawkins serves as a Senior Project Engineer at Dunaway, bringing over 40 years of experience and progressive responsibility in project management, engineering design, and construction administration. He has managed the design and construction of a wide variety of highway, municipal, industrial, private development, and infrastructure rehabilitation projects. His design experience includes city streets, highways, tollways, water and wastewater projects, commercial and residential site development, utility design, open and closed drainage systems, and rail design projects.
Q+A
Why did you choose this career?
I always liked math and science in school, and they were probably my best subjects, so I naturally gravitated toward engineering when I got to the college level. I chose the Civil Engineering field within engineering because I always loved the outdoors, and it seemed like the best fit because it involves solving problems within our everyday environment and this amazing world we live in!
What Core Value resonates with you the most?
The Core Value of Responsiveness is the one I identify most with. I am very responsive to Client needs and I try to get answers to any issues they present to me or the company as quickly as possible to resolve any problems or needs. I aim to be responsive to the needs of those I work with as well, and I always give my opinion, based on what I know about any situation.
What do you do in your spare time? Do you have any interesting hobbies?
I am a pretty active person - I especially love spending time in the great outdoors... biking, traveling, swimming, going to the lake, golfing, disk golf, tennis, skiing - anything physical. As a hobby, I have played guitar since about 5th grade and I have loved it ever since. My first band was The Exterminators and we exterminated the audience with our music every chance we got!
Where is your favorite place in the world?
Of the countries and places I have visited in the world, Germany was probably my favorite, so far. I loved the friendly people I met there and enjoyed the food, scenery, drink, the overall culture, and structure of the country. The beer, sausage, and cheese were the best I have ever tasted! Of course, Texas is a very close second to what I experienced there, and there is still no place like home!
Do you have a favorite holiday?
The Christmas holiday is my favorite because the focus is always on family, reflection on the year gone by, looking forward to what is coming ahead, and celebrating the birth of our Savior. I always try to take a little time off to visit family, and it helps to regenerate kindred spirits and those you care most about.
What makes you laugh the most?
I was in a fraternity when I attended college and the group of buddies I had in the fraternity house still get together to this day to joke around and share stories of the past, which really makes me laugh. Besides that, a good comedy, both movies and plays, make me laugh the most, especially when the chemistry and interaction between the cast members is really good and candid.