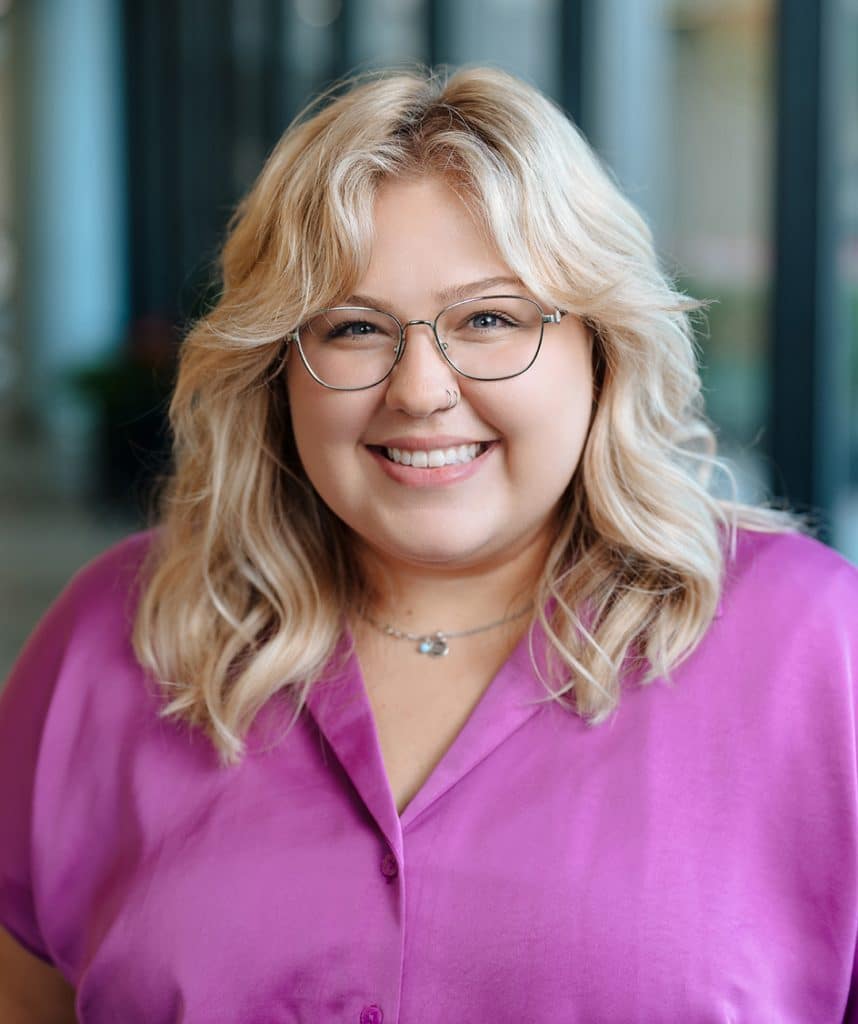 Macy McGlamery
Landscape Designer
Macy McGlamery, a recent graduate of Texas A&M University, serves as a Landscape Designer in Dunaway's Fort Worth office. Before joining our team full-time, she completed a summer internship with Dunaway where she confirmed her passion for landscape architecture. Macy enjoys creating unique and useful spaces for people to enjoy and looks forward to growing her career at Dunaway.
Q+A
Why did you choose this career?
I have always loved drawing and the outdoors. Landscape architecture combines my love for creativity and nature. I am passionate about people and enjoy being part of a team that gives me the opportunity to help create spaces for people to connect with each other and the environment.
What do you do in your spare time? Do you have any interesting hobbies?
In my free time, you could typically find me reading, painting, or spending time with friends. I also enjoy going to the movies, I love seeing movies in a theater with a bucket of popcorn and my favorite candy. Fun fact, in my final semester of college, a couple of friends and I went to the movies every Monday for what we liked to call "Movie Mondays"!
Where is your favorite place in the world?
My favorite place in the world is Denver, Colorado. My family and I used to go to Colorado every summer and hike. I love the mountains, cooler weather, and all the trees. I have so many memories from summers there when I was younger and feel like that is one of the many reasons I love and appreciate the outdoors.
What's the best gift you've ever received?
The best gift I have ever received is my record player. I got it for Christmas in highschool, and have enjoyed gathering records since then! I love the different colors and designs that artists use for their records and how different they all can be. Over the years, my grandma has given me many of her old Sinatra records, but I also love the records from some of my favorite movie soundtracks.
What makes you laugh the most?
Something that makes me laugh the most are my friends. I love when I get a chance to get together with my closest friends and the smiles never stop. My cat Choby, also makes me laugh. Watching him play with his toys or anything he can find on the ground always puts a smile on my face.