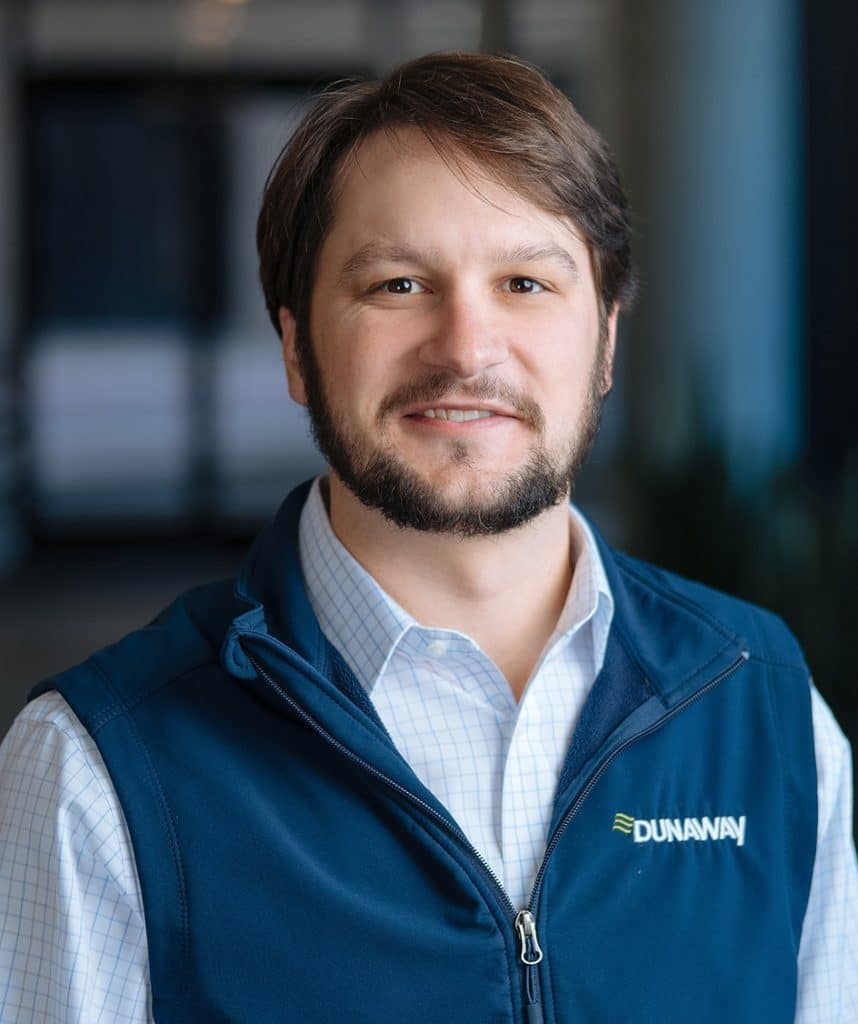 Matt Patyk
, CPSWQ, CFM
Senior Discipline Lead | Associate Principal
Matt Patyk is an experienced Senior Discipline Lead for Dunaway's Environmental and GIS groups. An Associate Principal, he has carried out a wide variety of environmental projects including environmental site assessments, wetland delineations, waters of the United States determinations, section 404 permitting processes and compliance issues. He is a Certified Professional in Storm Water Quality and a Certified Floodplain Manager (CFM). Matt's GIS experience evolves around the management of geospatial projects, strategies, and processes. While providing project management on all GIS projects, Matt also works with Dunaway's GIS staff to assist with technical solutions.
Q+A
Why did you choose this career?
I knew I wasn't the type of person that could sit behind a computer every day for the rest of my life. The environmental field allows me to work on multiple projects at once, not always be in the office, and travel to different regions.
What has been your favorite project to work on during your career?
Our Lesser Prairie Chicken helicopter surveys. The Lesser Prairie Chicken (LPC) was listed as a threatened species by the U.S. Fish and Wildlife Service in 2014 and this listing affected some of our Oil and Gas clients in Texas and Oklahoma. As part of a conservation agreement our clients enrolled in, we surveyed 300,000 acres of LPC habitat from helicopters.
What do you do in your spare time? Do you have any interesting hobbies?
If it's a fall/winter weekend I'm either at TCU football games or in a hunting blind (mainly birds). That describes 99% of my weekends from September 1 to the end of January every year. In the spring I'm usually busy coaching the TCU Club Lacrosse team.
What is the most daring thing you've ever done?
I spent a year trying my hand at bull riding.