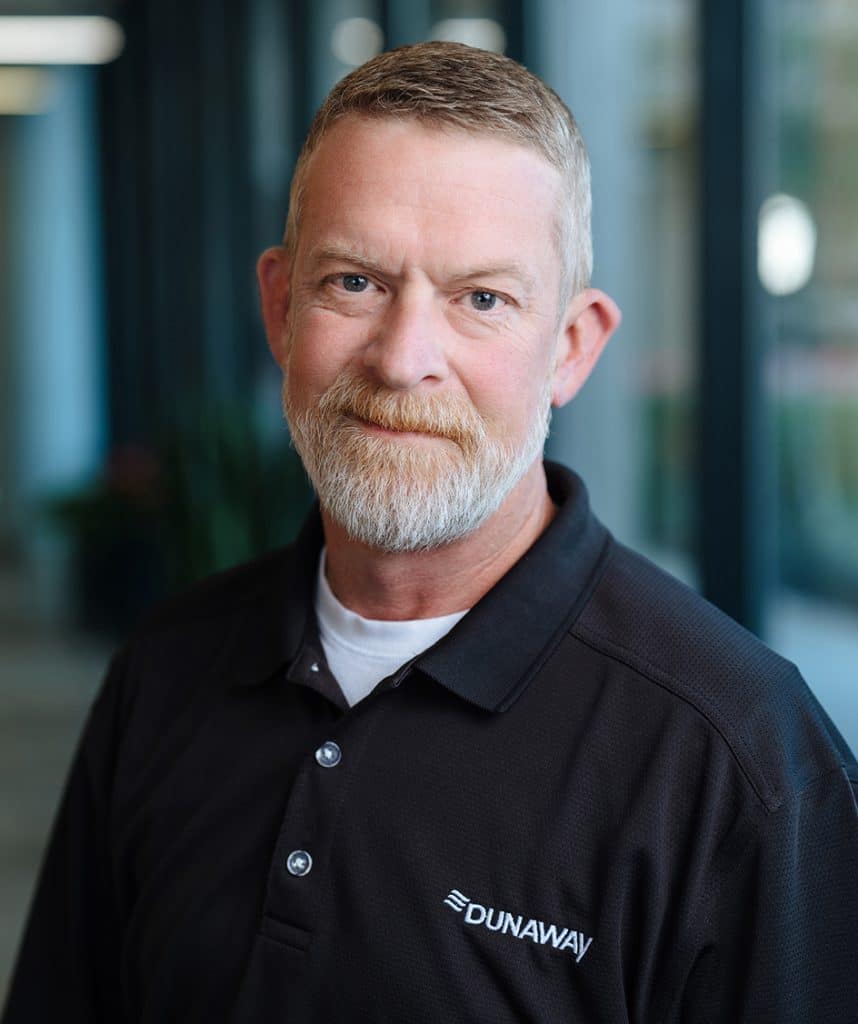 Robert Haney
Sr. Survey Technician
Robert Haney serves as a Sr. Survey Technician in Dunaway's Fort Worth office. Robert has over 28 years of field, technical, and management experience in the survey and construction industry. Robert is experienced in the continual development and implementation of policies, procedures, and training programs that contribute to the further education of inspection staff to promote a positive work environment that is conducive to productivity. In his current role, he manages and oversees a variety of survey projects for both private development and public works projects.
Q+A
Why did you choose this career?
I started my career in surveying in 1995, and immediately knew that I wanted to be a surveyor. I really enjoy the challenging nature of this profession. It requires the combination of knowledge across many different disciplines in order to achieve the end result. Math, science, history, research, law, archeology, communications, language, writing, etc. to name a few.
What was your first job?
When I was 15 years old, I spent the summer working at Burger King. Part-time hours and discount Whoppers......those were the days.
What Core Value resonates with you the most?
I take my job responsibilities seriously, and always carry myself in a professional manner. Honesty, integrity, respect, and a positive attitude are key to a successful career, and I practice these on a daily basis. Understanding the technical aspects of the job is very
important, and keeping an open mind to ever-changing technology is crucial for continued success in a surveying career.
Do you have a favorite holiday?
I enjoy celebrating Easter and Christmas the most because of what they mean spiritually to both me and my family.
What's the best gift you've ever received?
My wife, children, and grandchild have blessed my life.