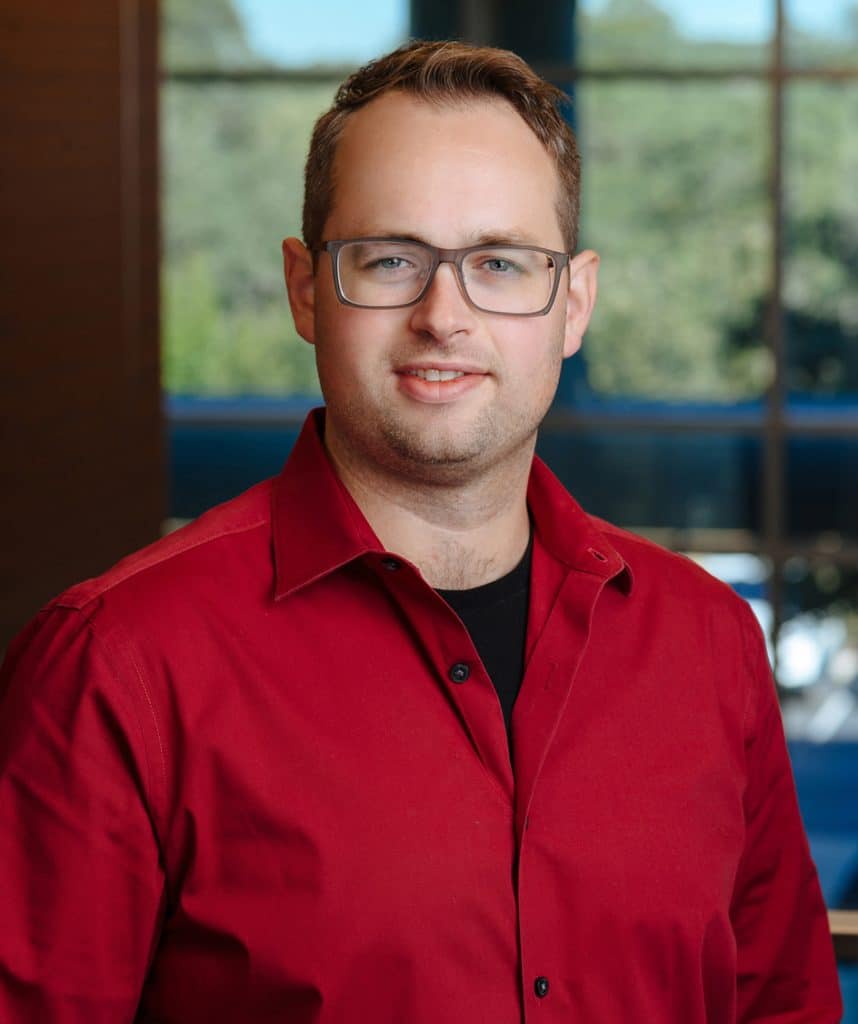 Zachary Wilder
Civil Technician
Zachary Wilder is a Civil Technician in Dunaway's Austin office. Zach began his career designing unitized window systems for a curtainwall fabrication facility and programming the manufacturing machinery. Zach is excited to grow his career at Dunaway and expand his technical design experience.
Q+A
What do you do in your spare time? Do you have any interesting hobbies?
I like listening to audiobooks and podcasts and making prop replicas from my favorite movies. Adam Savage is my hero.
What's the best gift you've ever received?
Lately, it seems like the instapot food processor that my wife and I received as a wedding
present. The home theater stereo system that I just irresponsibly purchased is also pretty awesome.
What makes you laugh the most?
This goofy cartoon called Futurama.
Why did you choose this career?
Coming from a manufacturing background, I thought that civil planning would be an interesting and challenging change of pace.