As The Amon Carter Museum of American Art began cultivating a long-term vision for public engagement, they decided to invest in a solution that addressed the lack of accessibility for visitors using wheelchairs, strollers, and other mobility aids to gain access to the museum. 
Dunaway's planning + landscape architecture team were selected to create blended ramps between Philip Johnson's iconic terraces to provide access for all to enjoy one of Fort Worth's most beloved spaces. Renovations at the main entrance center around providing versatile routes to the Museums front door and patio, while pathway connections ensure visitors with a stroller or wheelchair entering from the parking lot and adjacent street sidewalks have a consistent experience to those by foot.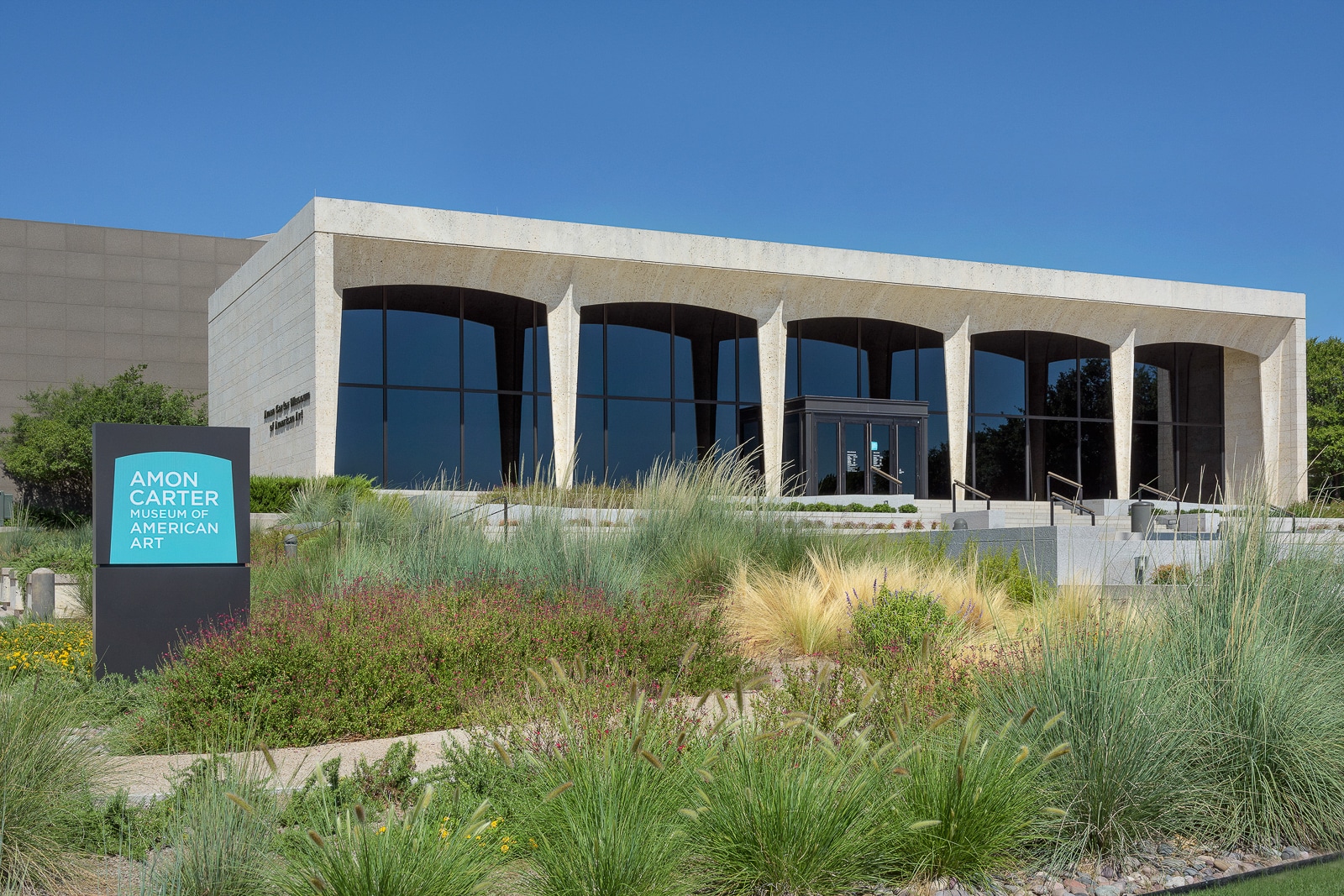 The proposed design solution respects the original architectural intent and materials of Johnson's design of the front door and plaza steps. Exterior improvements also include planting, irrigation, and lighting. Additional services provided by Dunaway included survey and civil engineering. (Photographs courtesy of Amon Carter Museum of American Art, Fort Worth, Texas). 
Location:

Fort Worth, Texas

Client:

Amon Carter Museum of American Art