Making a Difference: Dunaway's Multidiscipline Approach for K-12 Clients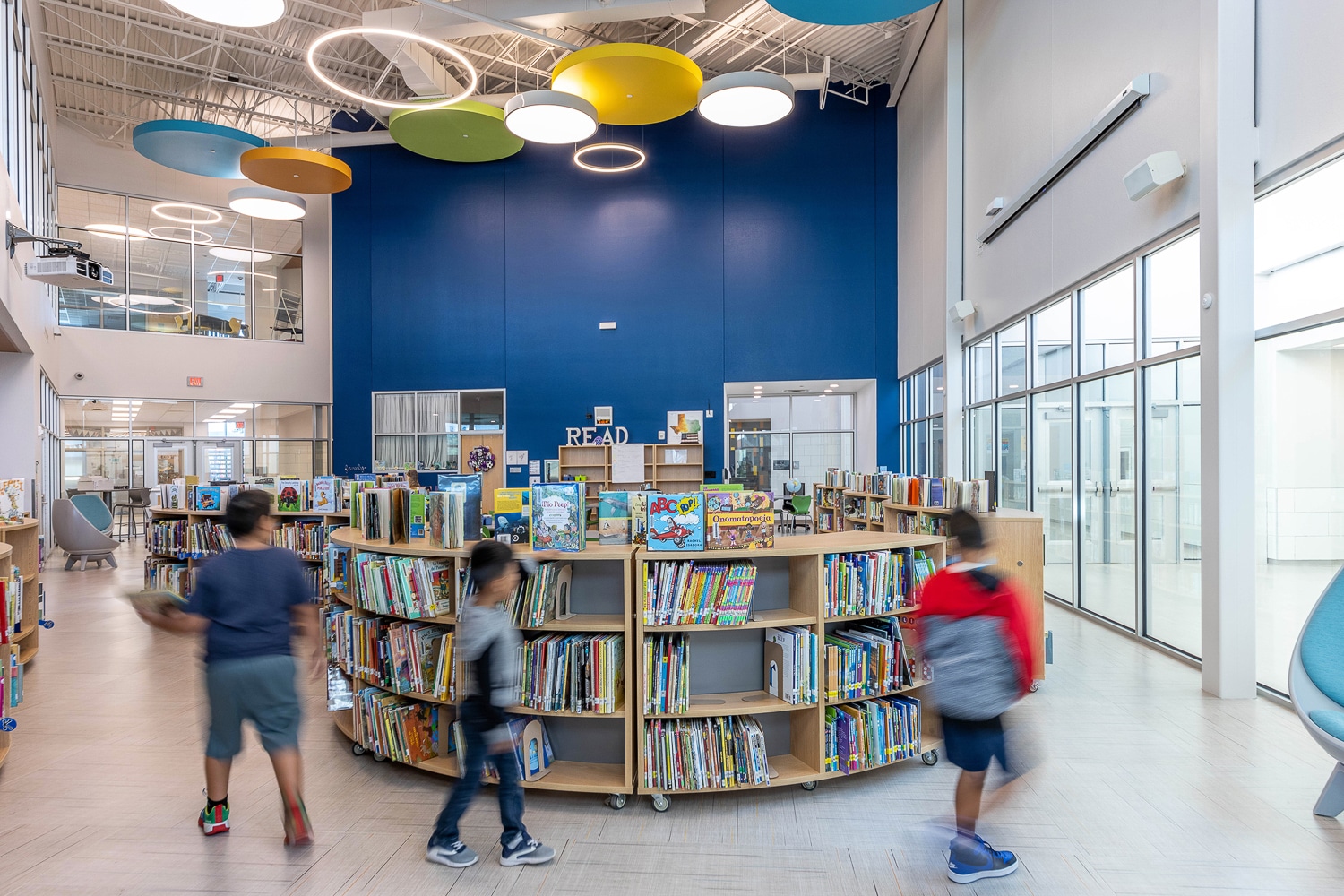 Read time: 4 minutes
K-12 clients come to Dunaway to experience the Dunaway Difference. What does that mean, exactly?
Our difference lies in our capacity to provide services from a variety of disciplines. As a multi-discipline firm, we assist in projects from beginning to end – from GIS to facility assessments and bond planning to land acquisition and rights-of-way, as well as master planning, civil and structural engineering, environmental engineering, and landscape architecture. School districts can feel confident that our team will address the full cycle of a district's needs from start to finish.
As Engagement Manager and Principal, Sarah Willis, PE, explains, "At Dunaway, we have a passion for designing buildings that have a direct impact on the community. Helping to design engaging and inclusive schools helps to build a child's love of learning. Since becoming a parent, I have been able to see the direct effect that schools have on my own children, which has really increased my love of school design."
We build long-lasting partnerships through efficiency and consistency throughout the contracting, design, and construction process.
Dunaway has a longstanding partnership with Pflugerville Independent School District, having provided survey, civil engineering, and structural engineering services since 2015. From bond work to new construction and additions – Dunaway has been a trusted partner helping to create a variety of PFISD's elementary, middle, and high school campuses come to life.
Bohls Middle School, PFISD's seventh middle school, opened in 2021 and was designed concurrently with Pflugerville Elementary School to be on the same site as the existing Weiss High School. The design of both buildings provides symmetry on the site and design of each school. The seventh middle school consists of a single-story athletic and fine arts wing, with a two-story classroom and administrative wing. The flat site required the team to step the building to provide the required fall across the site for drainage.
The highly expansive soils of the site required the structure to have a structural slab over voids. The superstructure consists of load-bearing CMU walls in the gymnasium and athletics areas, and steel framing with composite floors, and steel-braced wind frames in the remainder of the building.
"
The dedication, level of detail, and service Dunaway brings to every project is bar none. Whether a small addition or a comprehensive high school, they are eager for the challenge and always willing to go above and beyond.
"
Alex Nelson, VLK Architects
Our team provides budget conscience solutions that deliver lasting value to school districts and the communities they serve.
During the design of Bohls Middle School, Dunaway's structural team analyzed several foundation options internally to determine the most economical options. We based our costs on the tonnage of concrete and reinforcement required in foundations and found the best options for the project. Using resources across offices requires knowledge of each team member's workload. By using our staffing program, the Project Manager determined the availability of resources locally and in other offices and determined the best team to work on the project without overloading any engineer.
Keeping students safe is our number one priority.
Districts face the constant challenge of finding innovative ways to create a safe and secure environment to protect students and faculty. Dunaway can help school districts create schools that foster a space that is both creative and secure. During design, our multi-disciplined approach addresses a variety of issues, such as extreme temperatures, drainage challenges, and safe pedestrian routes. We believe that proactively focusing on these challenges allows faculty and administrators the freedom to concentrate less on their environment and more on their students' growth.
Dunaway has been working with Keller ISD for almost a decade. In 2021, Dunaway partnered with VLK Architects to provide structural engineering services for the new Florence Elementary School. Dunaway designed a complete replacement of the original Florence Elementary School, including structural steel framing and a two-story Concrete ICC-500 storm shelter.
Design without ego with a focus on the client's vision and end goal.
Our team knows work is just as important as play, which is why we are as passionate about creating athletic facilities as dynamic as the school districts they serve. Our team can help clients save time by approaching each project methodically while taking into consideration the long-term athletic goals of the district and adhering to strict design and construction schedules.
Killeen ISD is currently considered the third most diverse school district in Texas. In 2022, Dunaway provided structural engineering on Chaparral High School, a 67.5-acre property on Chaparral Road in Killeen ISD. With a student capacity of 2,500 students, and an area of 450,000 square feet, the school includes a practice gymnasium and competition gymnasium, along with a performing arts center with flyloft and lighting decks. On the site, Dunaway designed the concession buildings, dugouts, and 3-level press box that overlooks the field from above the bleachers – providing opportunities for fun as diverse as their district.
Schools shelter some of the most precious people in our community — our children. It is where they learn, play, evolve, and grow. Dunaway is proud to have such long-lasting relationships and to serve as a trusted partner providing a multi-discipline of services on K-12 projects across Texas.
Let us know how our multidisciplinary approach can make a difference in your district.
RECOMMENDED READS