Mark Merryman joins Dunaway's Central Texas Structural Team
Read time: 2 minutes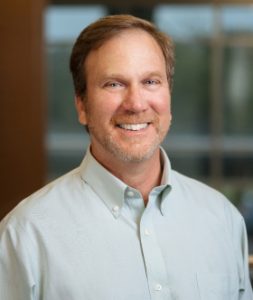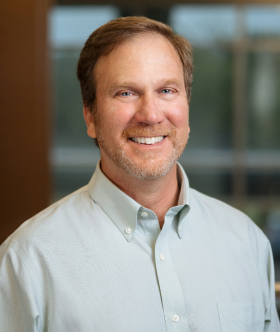 Dunaway is pleased to announce the hiring of Mark Merryman, PE, LEED AP as the newest addition to our Central Texas team. We believe that the addition of Mark is impactful not only to our company but to the Central Texas community as a whole.
Mark, previously with Cardno (now IMEG)'s local office, will lead Dunaway's Structural Engineering practice in Austin, bringing with him over 30 years of experience as a structural engineer with a demonstrated history of working in the design industry. "Over 20 years ago, I accepted the opportunity to open an Austin office after working in Houston for the first 10 years of my career," explains Merryman. As Mark recalls, "It has been an amazing experience to be afforded the opportunities to expand my knowledge in leading structural design teams on high-rise buildings, corporate campuses, and significant developments in Austin and the surrounding areas." It's no doubt that Mark's unique skill set in the design and construction of high-rise, commercial office, mixed-use, hospitality, and higher education projects has helped define Austin's skyline over the past 20 years.
"We are excited to have a talent like Mark join our team. His character, expertise, and professionalism are second to none.," explains Dunaway's Chief Revenue Officer, Ross Eubanks, PE, SE.
"
Dunaway is well-positioned for the high-rise market and is quickly assembling the largest structural engineering practice in Central Texas. This is why joining forces with Mark is no ordinary hire.
"
Ross Eubanks, PE, SE, Chief Revenue Officer
Many of the local spots and destinations Austinites enjoy have been engineered in part by Merryman himself. Next time you find yourself on a staycation at the Hotel Van Zandt, catching some sun in the Infinity Pool at 70 Rainey in Downtown Austin, strolling through the Seaholm District for a bite to eat, or enjoying a convenient shopping trip in North Austin at The Domain, make sure to keep Merryman in mind. Austin is home to many of our state's legislature and governmental agencies. While at Cardno, Mark served as Principal-in-Charge for Phase 1 of the Texas Capitol Complex Master Plan, for the Texas Facilities Commission.
"Dunaway is committed to the continuous improvement of our structural capabilities and our ability to provide technical excellence to our clients," explains Principal and Structural Engineering Line of Business Executive, Luke Esser, PE. "Having Mark on our team, who has extensive experience in engineering some of Texas' most notable projects, is a huge milestone for Dunaway and brings us one step closer in making our vision a reality."
We're thrilled to have Mark join the Dunaway team and we look forward to seeing the impact that Mark will make in our structural department now that he is on board.
RECOMMENDED READS