Trend Spotlight: The Rise of Citywide Park Master Plans during Covid-19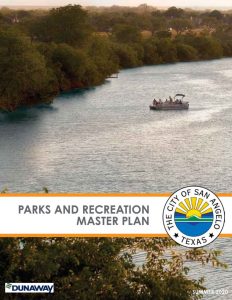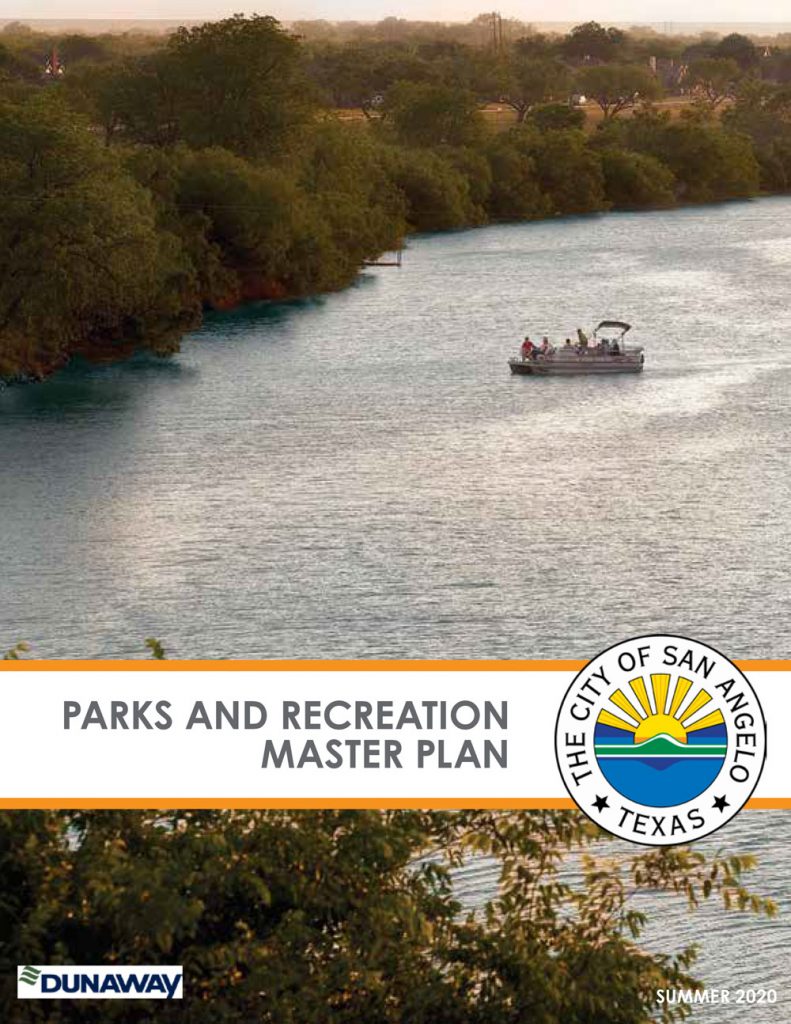 Since March, cities across Texas have been challenged to provide services to their communities while carefully navigating the COVID-19 safety measures. With the unique and new social distancing emphasis, we have noticed a measurable spike in citizens demand for parks, trails, and natural areas. With a vast majority of people working from home and kids still unable to return to school, the new enjoyment for families from local park resources is unprecedented. While people are out and exploring the wide-range of park facilities and open spaces, they are becoming increasingly interested in what their city's park system currently has and could have in the future. This vested interest from citizens has inspired city leaders and park professionals to provide new and expanded park resources to their communities.
With this new focus, community leaders are committed to planning their park systems to have a balanced offering of parks, trails, and open spaces. They realize that their park system not only benefits the physical well-being of their citizens, but also provides a significant social dynamic importance to citizens of all ages. New citywide parks master plans are focusing on:
DEFINING NEEDS – Creatively engaging citizens and stakeholders through virtual meetings, social media, and interactive surveys
CLEAR PRIORITIES – Utilizing the needs assessment to establish park system priorities and a well-thought approach to capital improvements
STRATEGIC IMPLEMENTATION – Identifying a range of implementation strategies to maximize city funding and other funding partners
Dunaway is enjoying working with a range of cities throughout Texas and listening to their new visions for their park systems.  Recent highlights include:
San Angelo
With great natural resources including the Concho River downtown corridor and Lake Nasworthy, San Angelo's master plan will guide a new investment for year-round passive recreation.
Wylie
As a vibrant growth community, Wylie city leaders have embraced a bold vision to provide high quality parks, trails, aquatics, and civic spaces. This Story map provides an overview of the Parks, Recreation, and Open Space Master Plan adopted by City Council in June 2020.
Lancaster
The new parks master plan is part of numerous planning initiatives that outline priorities for public facilities and shared infrastructure costs with other departments.
Swipe or tap on the dots to view more photos/videos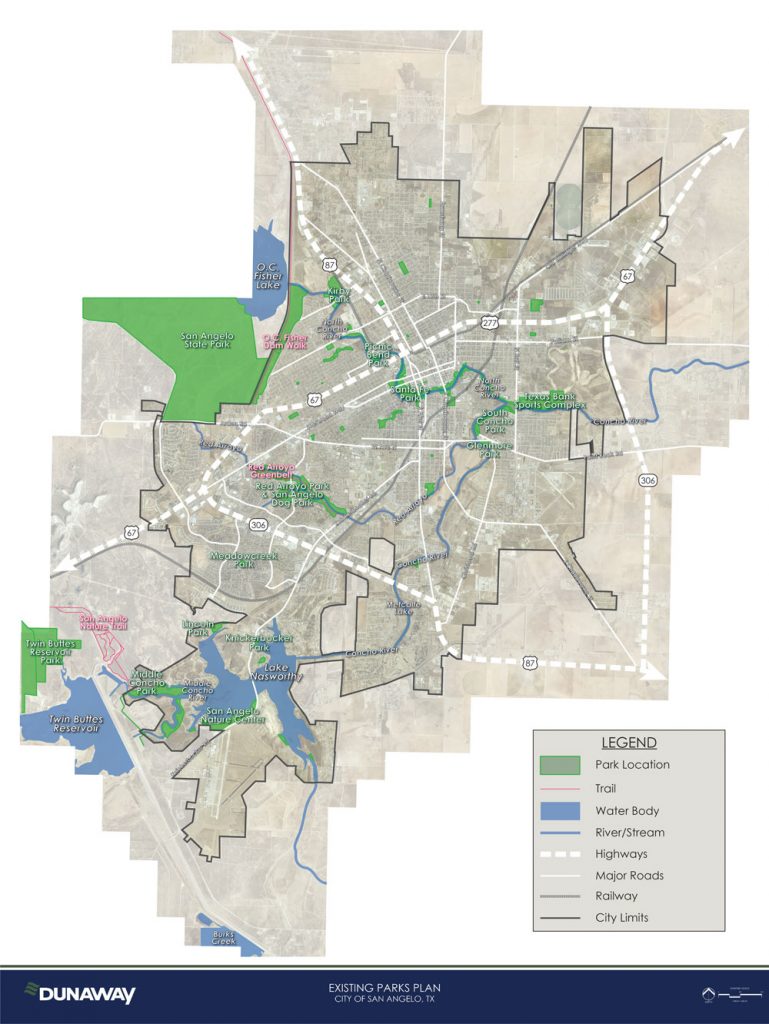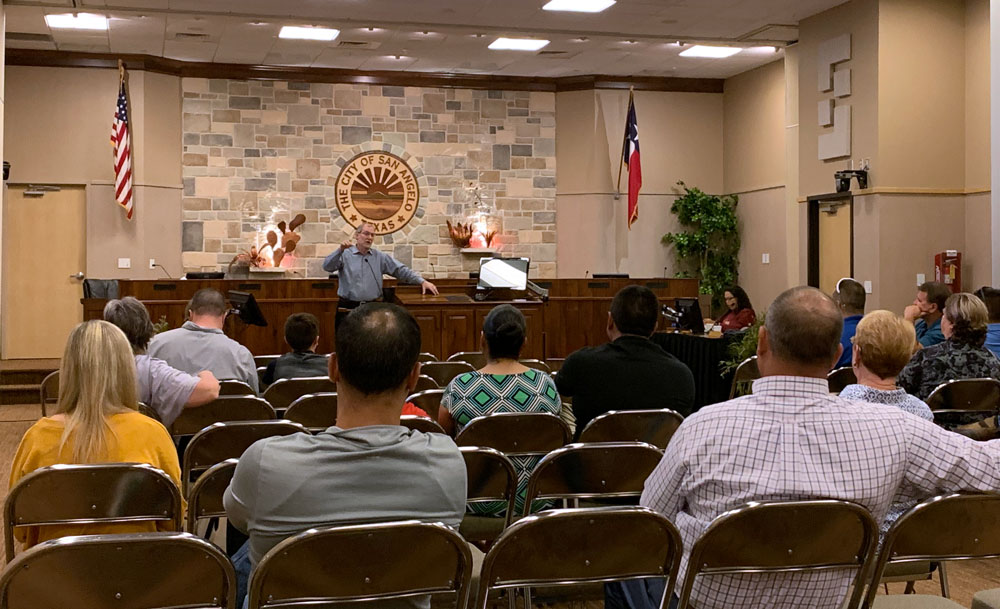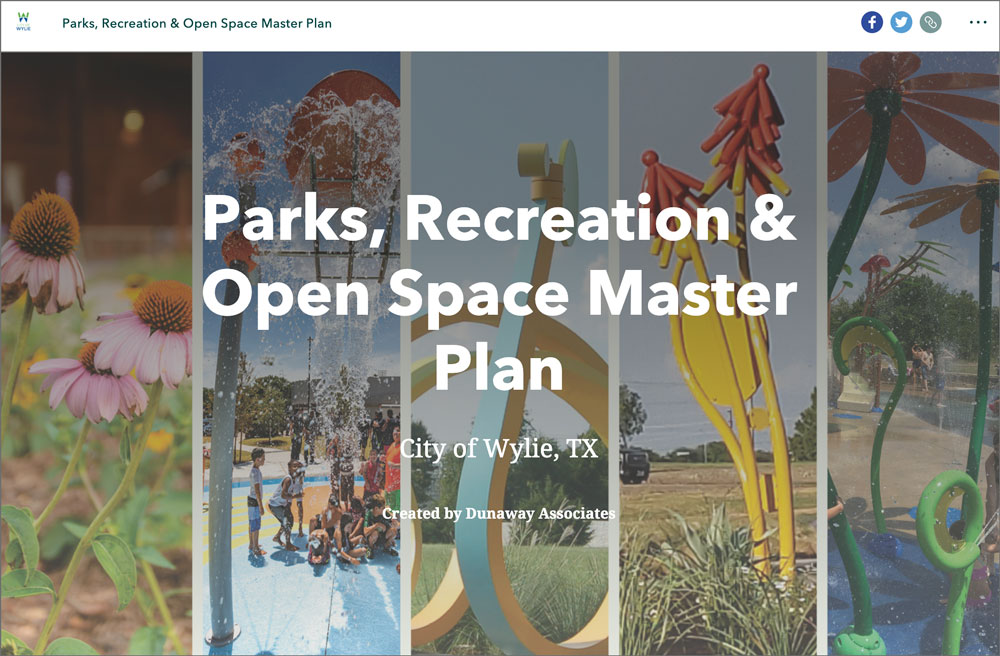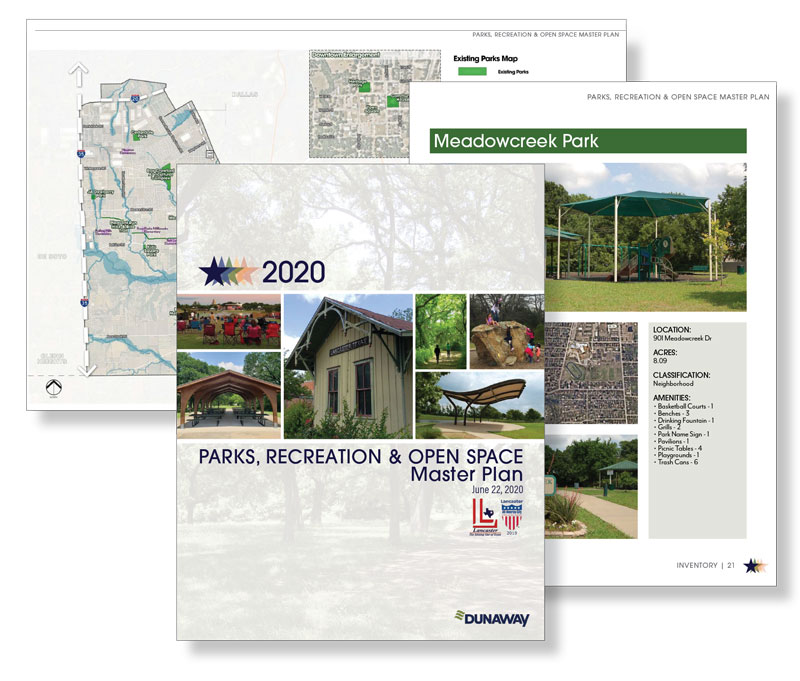 RECOMMENDED READS