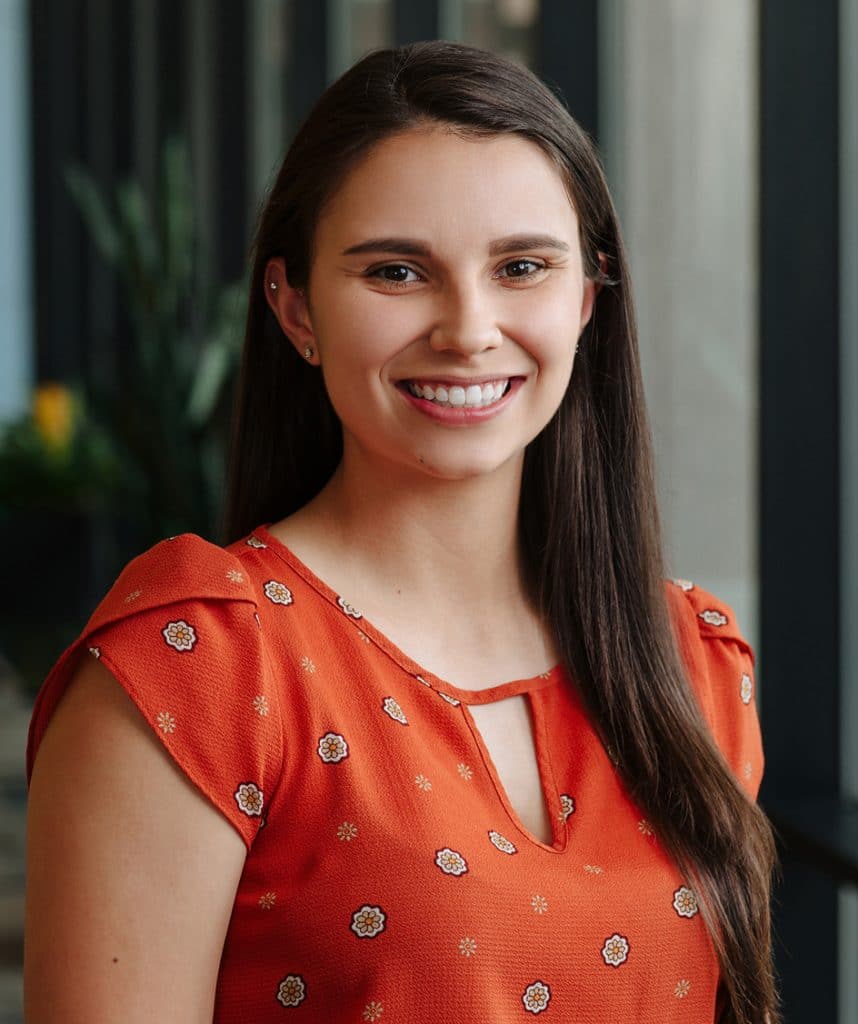 Brandi Kohel
Graduate Engineer
Brandi is a Graduate Engineer in Dunaway's Fort Worth office. She graduated from the University of Texas at Arlington with a bachelor's degree in Architectural Engineering and started her professional career at Dunaway in 2022. Most recently she is working on the TCU School of Medicine project and is excited to grow with the company to help make a lasting impact on the community.
Q+A
Why did you choose this career?
To aid in the development of society and break gender barriers in the engineering field.
What Core Value resonates with you the most?
I identify most with the Core Value of Integrity. I have always lived each day with the mindset to be truthful and moral through all that I do and speak. I believe this value serves as a backbone for the others core values.
What do you do in your spare time? Do you have any interesting hobbies?
I love being outdoors. I enjoy playing golf, traveling, and going to sporting events.
Where is your favorite place in the world?
Disneyland
Do you have a favorite holiday?
Christmas because the meaning behind the holiday is the greatest celebration.
What makes you laugh the most?
My dad and his jokes.