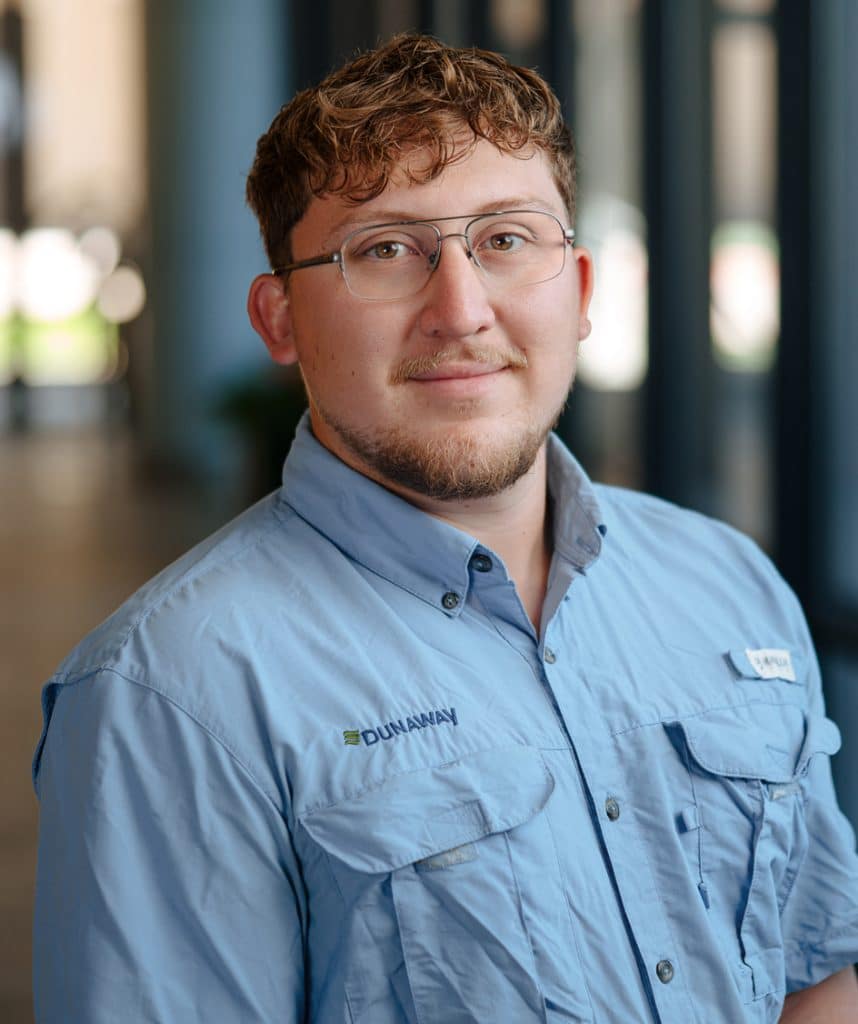 Brady O'Donald
Survey Field Assistant
A graduate from Texas Christian University, Brady O'Donald serves as a Survey Field Assistant in Dunaway's Fort Worth office. Brady utilizes survey technology and instruments to gather the information used to create topographic surveys, plats, construction designs, and more.
Q+A
What has been your favorite project to work on during your career?
My favorite project I've worked on at Dunaway was a boundary survey on ranch land that was part of the original Chisholm Trail. The ranch had a hand-dug well and a stone wall that had been constructed in the 1800's by the original land owners.
Where is your favorite place in the world?
I love Texas, especially my hometown of Fort Worth.
Why did you choose this career?
I chose surveying because it is a multi-faceted profession that contains elements of history, law, and mathematics. I like that surveyors get to be the first ones at a job site before anything is developed on a raw piece of land.
Do you have a favorite holiday?
Thanksgiving is my favorite holiday because I get to spend time with family and reflect upon the blessings in my life.