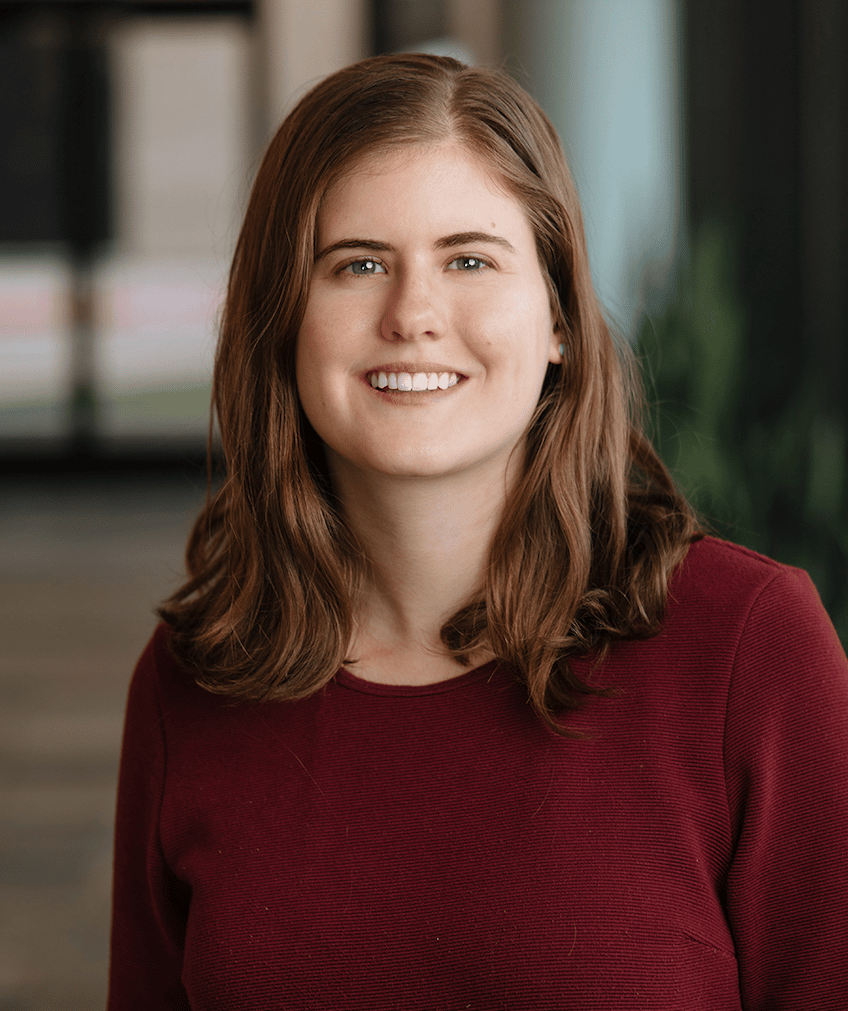 Ellen Soward
, AICP
Planner
Ellen Soward is a Certified Planner in Dunaway's Planning + Landscape Architecture Group. She has worked as a GIS specialist and planner in both the private and public sectors and has extensive experience using mapping and analysis in the planning context. Ellen's planning experience includes plat and site plan reviews, zoning case management, and zoning code research and updates. Additionally, she has created a variety of planning-related GIS deliverables, including high-quality maps, online mapping portals, and Esri Story Maps.
Q+A
Why did you choose this career?
I am fascinated by the development processes, policies, and plans that affect our communities. Our quality of life is greatly dependent on the built environment around us and the services that local governments provide. With my career, I want my efforts to contribute to fostering and sustaining strong neighborhoods and cities.
What is the most daring thing you've ever done?
My family lived in Suriname, South America, for a year when I was nine years old. During a visit into the rainforest, I swam in the piranha-infested river with the local kids.
What has been your favorite project to work on during your career?
I really enjoyed working on the online Esri Story Map for the Wylie Parks, Recreation & Open Space Master Plan in 2020. It was a fun, creative challenge to work with the City and other P+LA team members to translate the static document into an engaging interactive web page.
What do you do in your spare time? Do you have any interesting hobbies?
I enjoy reading and taking walks around my neighborhood. I have great appreciation for parks (local, state, and national), unique public spaces, and historic sites, so I try to check those out whenever I can.
What's the best piece of advice you have ever recieved?
Don't get too busy that you miss out on the most important and purposeful parts of your life.