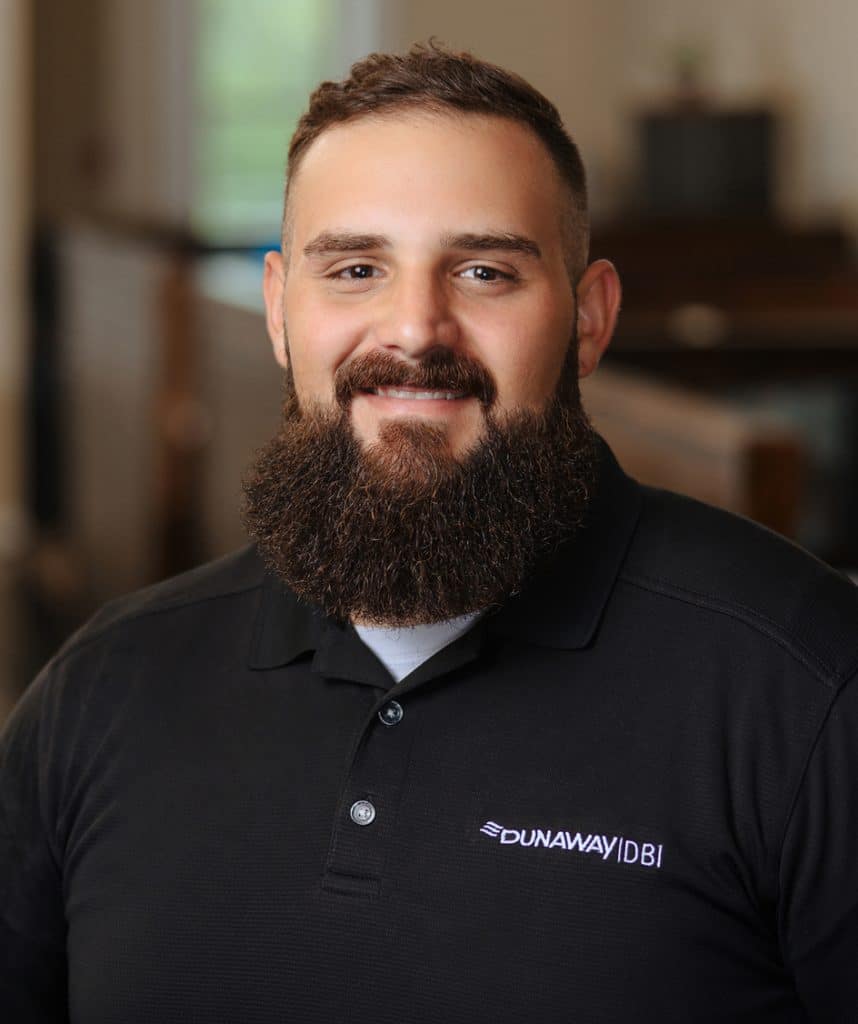 Garrett King
Project Inspector
Garrett King is a Project Inspector in Dunaway's Farmersville Office. He has over seven years of Construction Inspection experience, ranging from major roadway jobs in Dallas to commercial and utility projects. He performs inspections on a daily basis on all phases at housing developments including all waterline, sanitary sewer, storm drainage systems, and paving operations to provide our clients with detailed daily logs of progress on site. He has also performed inspections on elevated tanks/water towers, climbing them when necessary for inspections to be done. He enjoys his job at Dunaway because he gets to meet new people and every day there is something different to be done.
Q+A
Why did you choose this career?
I was working in warehouses, and my friend, Colin Sell introduced me to this field of work and I was immediately hooked on the feeling of contributing to our roadways, and just creating better living situations for Texas lives.
What Core Value resonates with you the most?
Technical Excellence and Integrity are at the top of the list because I believe they go hand in hand with client development. The more precise we are in our inspections shows clients that we will go above and beyond to support and help our clients.
What do you do in your spare time? Do you have any interesting hobbies?
I enjoy hiking, camping, fishing, hunting... basically anything that deals with being outdoors and I'm there smiling!
Where is your favorite place in the world?
My favorite place in the world is just spending time on the lake with my wife fishing all day.
What was your first job?
Assisting my father with plumbing projects when he owned and operated a small plumbing company.
What makes you laugh the most?
I can find humor in just about anything. It's the little things that make me laugh the most! Also, my cat is pretty funny.
What's the best piece of advice you have ever recieved?
The best advice I have ever received was to always be ready and prepared for anything. Whether it be reading ahead on plans and specifications of a new project or just everyday life in general.