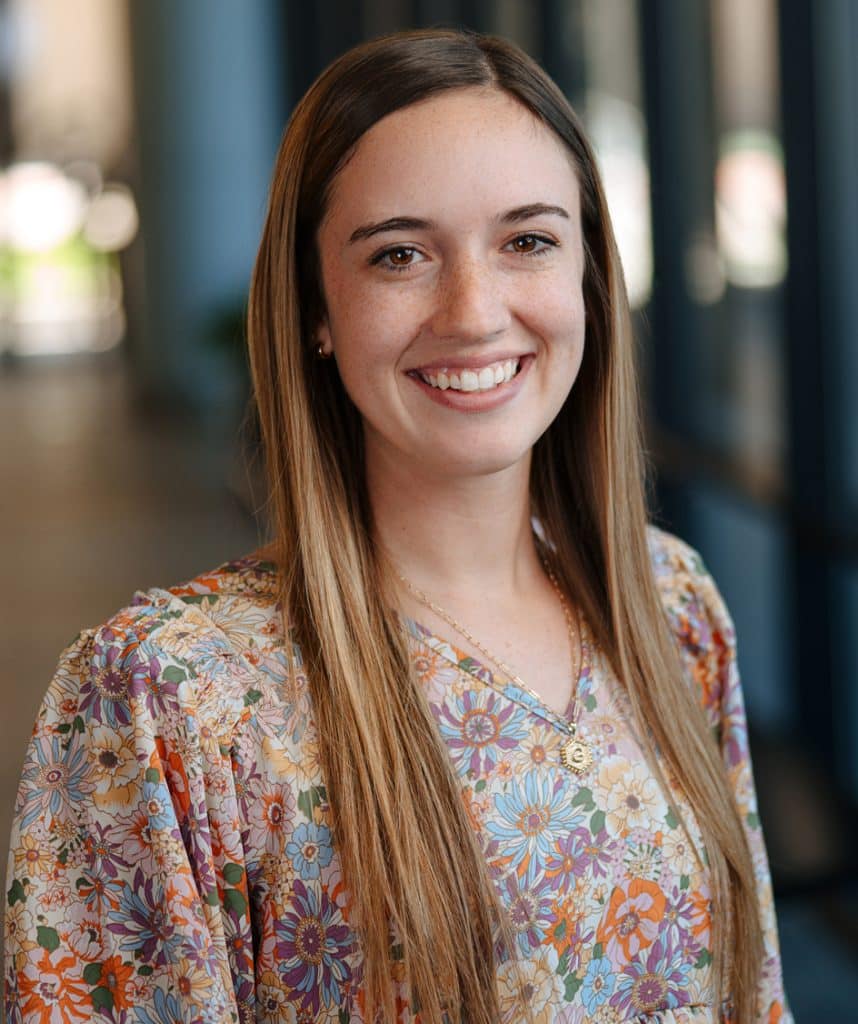 Gracie Johnson
Graduate Engineer
After completing her summer internship in 2021, Gracie joined Dunaway's Fort Worth office as a Graduate Engineer in our civil department. She received her undergraduate degree from the University of Oklahoma with academic distinction. Throughout her time at the firm, she has gained experience on a variety of projects in the retail and multifamily sectors.
Q+A
Why did you choose this career?
I chose civil engineering because it was the perfect blend of technical design and community service. The opportunity to use my knowledge in STEM in a way that affects my community keeps me passionate and fulfilled with my work.
What's the best piece of advice you have ever recieved?
My dad would text my brother and I almost every day of middle school and high school and say, "Be a leader today." It was something so simple that said so much!
Where is your favorite place in the world?
My favorite place in the world is anywhere outside! I love hiking, camping, window shopping, and taking walks to explore wherever I am!
What was your first job?
My first job was at Splash Kingdom Waterpark as a guest services team member in the summer after my junior year of high school.
What Core Value resonates with you the most?
Responsiveness because I believe it is vital to success. Responsiveness shows you not only value your time, but you value the time of others.