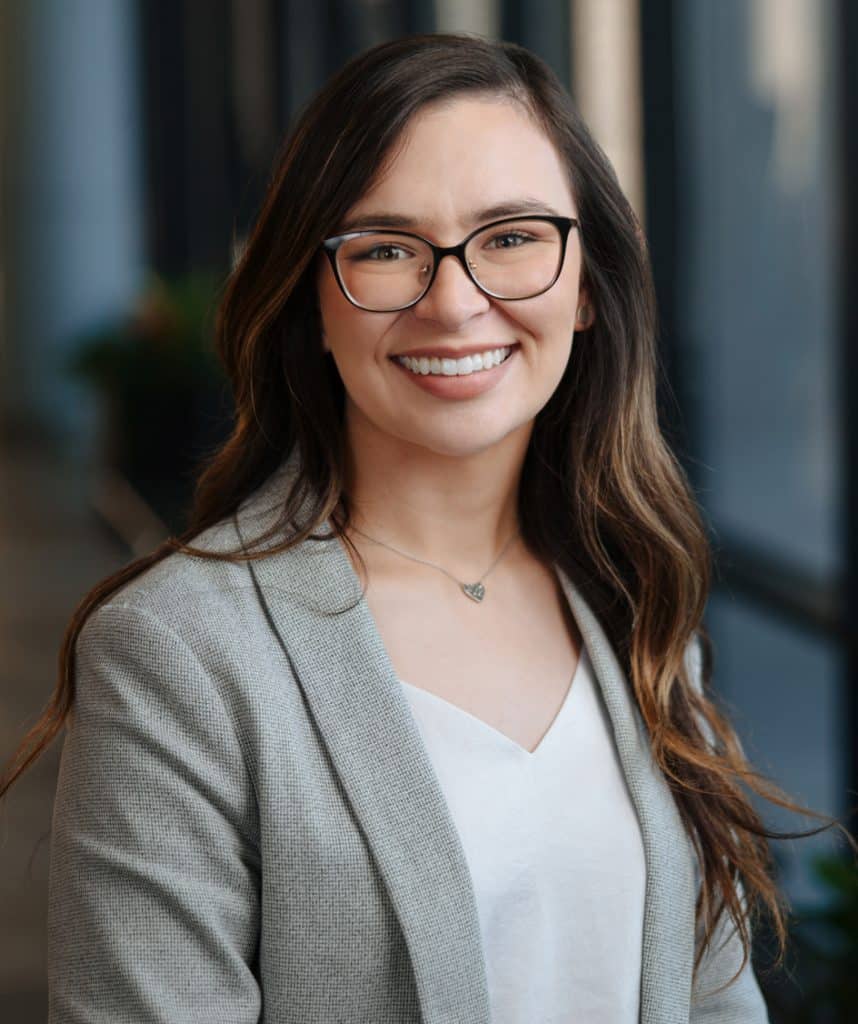 LeeAnn Schaller
Graduate Engineer
LeeAnn began her career with Dunaway as an intern before graduating with her bachelor's degree in Civil Engineering from Texas Tech University. She currently works as a Graduate Engineer in the Fort Worth office specializing in land development.
Q+A
Why did you choose this career?
Civil engineering is everywhere around us, literally! Society could not function as it does without the work of civil engineers and I love that I am able to be a part of that. It is awesome to see the results of projects I've worked on functioning in the real world.
What Core Value resonates with you the most?
Technical Excellence. Whenever I am given a task, whether it be work related or not, I give 110% and complete the task to the best of my ability and knowledge.
Where is your favorite place in the world?
My favorite place in the world is my Nana's kitchen. Whenever all my family is together, we always end up in the kitchen. Whether it be to eat, talk, or play card games, the kitchen is the place to be! I absolutely adore my family and cherish the time spent with them. Plus, my Nana's food is my absolute favorite!!
What's the best piece of advice you have ever recieved?
The best piece of advice I have ever received is to only look back to see how far you have come.
What's the best gift you've ever received?
The best gift I've ever received is my golden retriever. His name is Hodor and he is everything I have ever wanted, and more! My boyfriend surprised me with him and needless to say, it was the best day of my life! He is the goofiest and most loving dog ever.