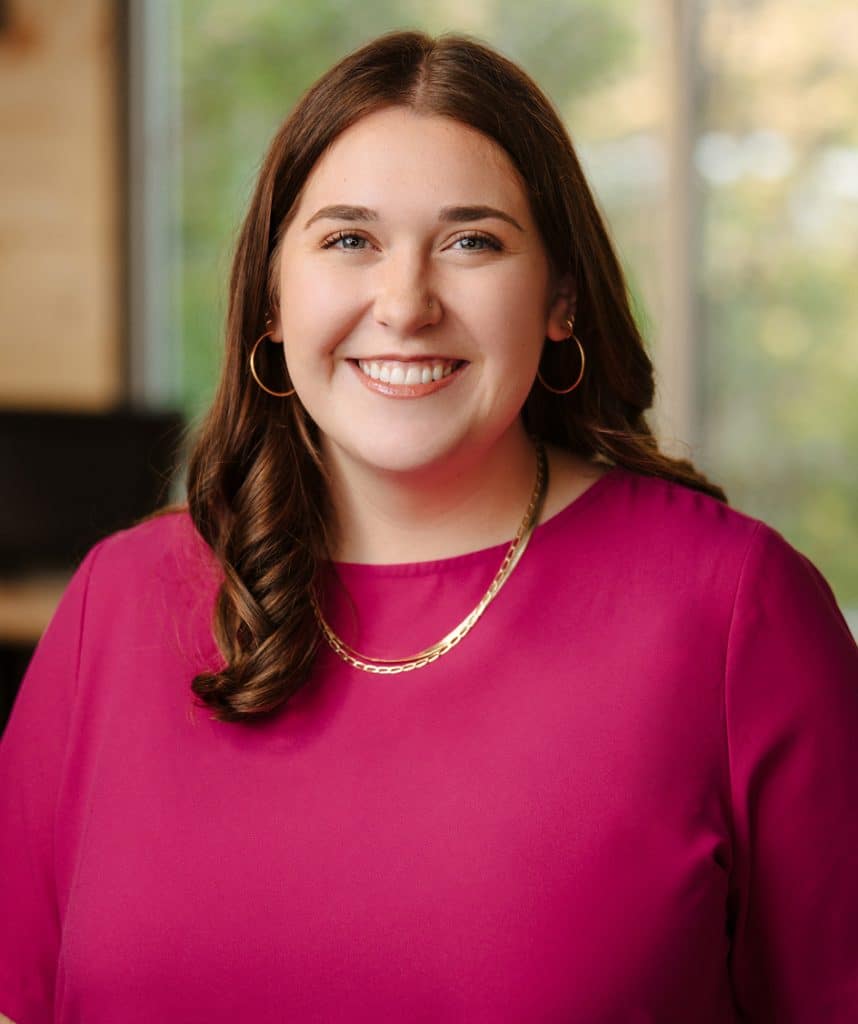 Madeleine Shay
Landscape Designer
Madeleine Shay is a Landscape Designer in Dunaway's Planning + Landscape Architecture group. Her project experience includes parks, master planning, multi-family developments, urban design, private developments, and multi-use commercial developments. Her favorite part of the design process is collaborating with clients to bring their vision to life. She is a driven team member that sees the big picture of each project while making sure the fine-tuned details do not go unseen. Her skills include AutoCAD, Sketchup, Lumion, Photoshop, InDesign, and Illustrator.
Q+A
Why did you choose this career?
I am passionate about people and have always been fond of plants. At one point in middle school, I had over 50 plants in my room! I love the ability to problem solve and create beautiful spaces that allow people to connect with nature and each other.
Where is your favorite place in the world?
My favorite place in the world is my family's lake house in East Texas. I think of all the great memories we've made and crazy stuff we've done. It's the place where my family goes to relax and enjoy each others' company.
What's the best gift you've ever received?
The best gift I've ever received is my Aggie Ring. My mom used her Christmas bonus to buy it for me, which meant a lot. This ring doesn't only represent the work I've put into my education, but the continual support I've had along the way.
What was your first job?
My first job was at a cupcake shop. I was in charge of baking and decorating cupcakes, cookies, and cakes. I enjoyed the job, and the treats weren't too bad either!
What Core Value resonates with you the most?
I think I relate most to integrity, which I think can encompass honesty as well. I try to always do the right thing and have strong convictions regardless of the circumstances.