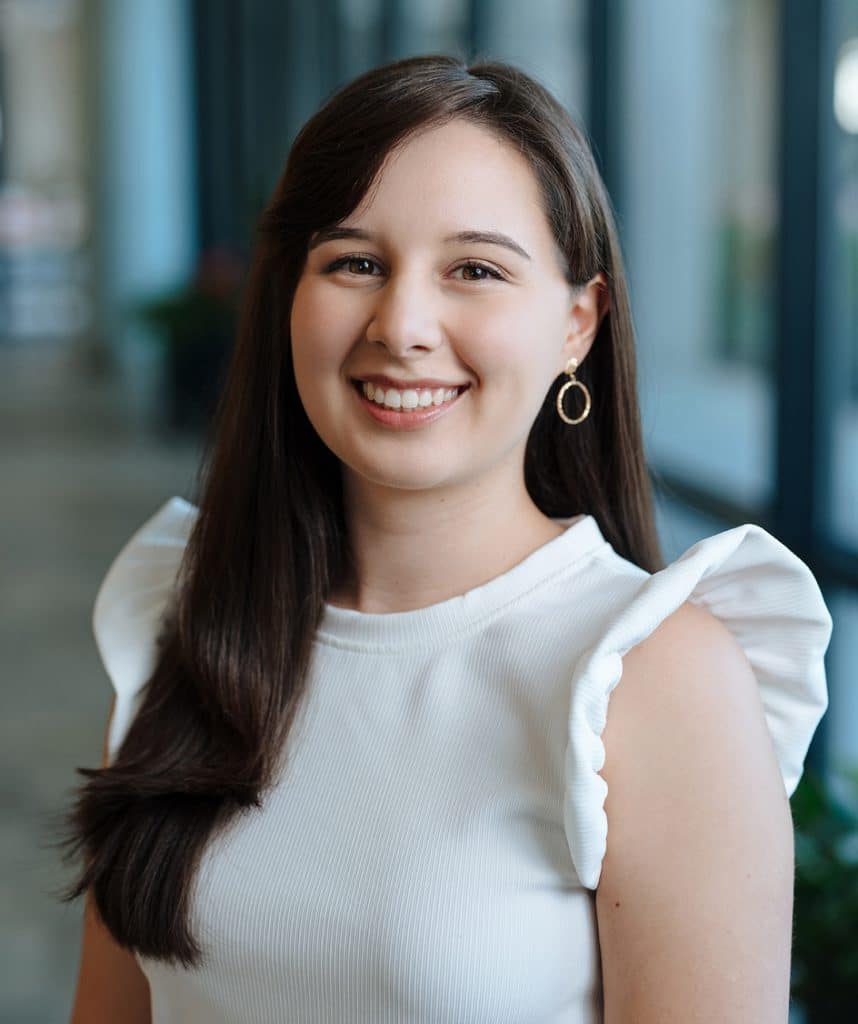 Marissa Bazan
Landscape Designer
Marissa Bazan, a graduate of Texas A&M University, serves as a Landscape Designer in Dunaway's Fort Worth office. Before joining full-time, she completed an internship with Dunaway where she gained experience in high-end residential maintenance and design. Marissa looks forward to growing her career as a landscape designer to further support Texas communities.
Q+A
Why did you choose this career?
I wanted to be in a career where I felt like I was helping my community and bringing joy to people. Landscape architecture allowed me to do both while exploring my creative side!
What do you do in your spare time? Do you have any interesting hobbies?
In my spare time, I enjoy reading fiction, sewing, painting, watching movies, learning new skills, and taking on furniture refurbishing projects!
Where is your favorite place in the world?
College Station, Texas is, so far, my favorite place in the world. St. Mary's Catholic Center, where I met all my close friends and grew as an individual, is there along with all the other places where I have made wonderful memories!
What's the best gift you've ever received?
A scrapbook of memories and a fountain pen. Two times I have had the tremendous gift of friends making a scrapbook full of our memories together. I was so grateful and humbled that people took the time to write letters, notes and print off photos for me! The fountain pen was a separate gift from a treasured friend that was just so unique from what anyone else had ever given to me.
What Core Value resonates with you the most?
I identify most with integrity. If you are already doing what is right then I believe all other principles of honesty, respect, and excellence will follow suit.