Celebrating the Grand Opening of Elephant Springs at the Fort Worth Zoo
Read time: 2 minutes
Years of hard work came to fruition last Thursday as the Fort Worth Zoo welcomed visitors to its grand opening of Elephant Springs. Elephant Springs is phase two of the Fort Worth Zoo's four-part, $100 million Wilder Vision renovation campaign that started in 2016. City leaders, including Mayor Betsy Price, Dunaway's CEO Chris Wilde, PE, design lead Adam Brewster, and other members of Dunaway's team joined together to watch as the elephants emerged from the renovated barn and explored the updated watering holes.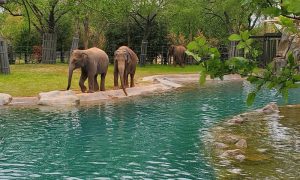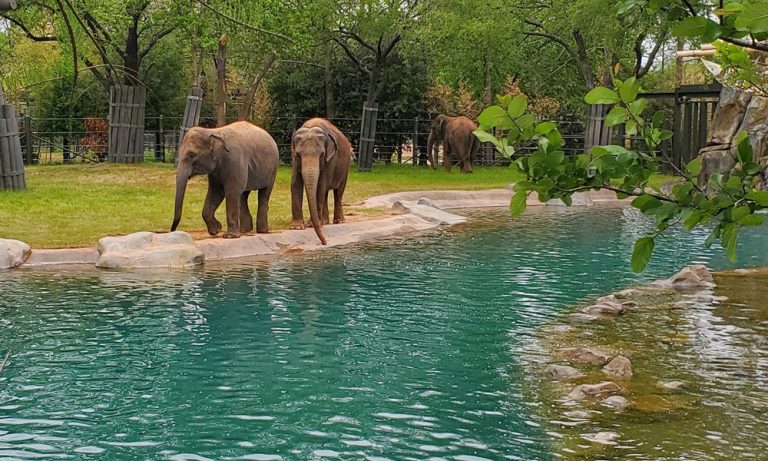 Since 2016, Dunaway's PLA, structural, civil, and survey team have worked together on Elephant Springs, a renovated habitat that has nearly tripled the amount of exhibit space for seven Asian elephants and a male greater one-horned rhino. As part of a 3-acre renovation to the elephant exhibit that includes a new 400,000-gallon pool, Dunaway provided designs for several timber-framed viewing structures, boardwalks, and piers to best balance theming, functionality, and structural integrity. Dunaway's team also designed a 10,000 square foot addition onto the existing concrete elephant barn and over 2,500 linear feet of animal barrier fencing.
What is the benefit of this added space? It not only allows for more room for the elephants to roam but it also provides zoo guests the opportunity to get up close and personal with the Asian elephant herd. "There's not much separation between the visitor and the elephants. You can get pretty close," Wilde noted.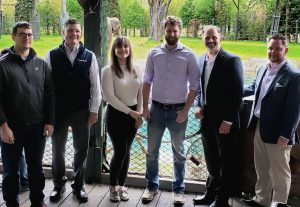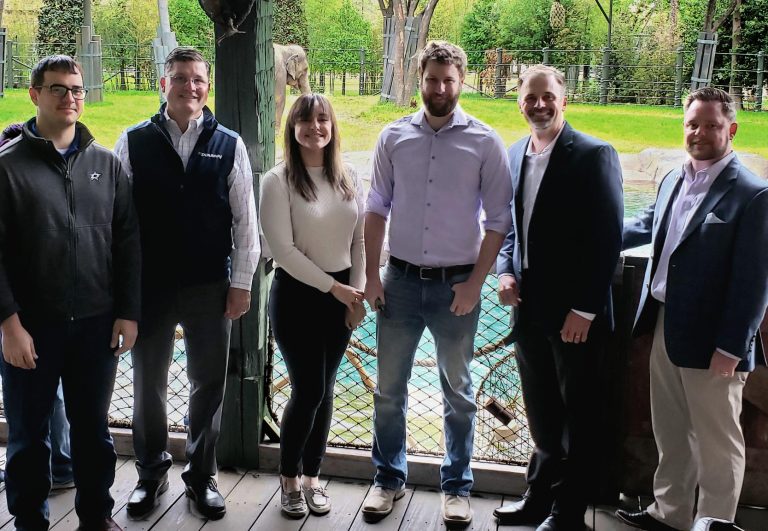 In his role as Project Manager, Senior Landscape Architect, and Associate, Adam Brewster, PLA, ASLA, led the design and worked closely with the Zoo to make sure their vision became a reality. Landscape Architect, Ashley Lewis, PLA, ASLA assisted Adam with the design and construction administration and ensured all client requests were handled in a timely manner. "Working on Elephant Springs was exciting because of the countless technical challenges and layers of design detail that were required to make such a large transformative project fit seamlessly into an active Zoo," recalled Adam. "I enjoyed seeing visitors' faces light up as they interacted with the elephants at the river village."
"
I enjoyed seeing visitors' faces light up as they interacted with the elephants at the river village.
"
Named the #1 Zoo in North America in USA Today's Best Zoo contest (2020), The Fort Worth Zoo covers 60 developed acres and has undergone continual expansion since opening in 1910. Dunaway has proudly provided services to the Fort Worth Zoo since 1999, beginning with topography and as-built surveys and continuing with various drainage, flood control, site development, utility coordination, grading, tree surveys, paving design, property, and GIS mapping, and expansion planning.
Going forward – phase three of the Wilder Vision renovation campaign will be "Hunters of Africa & Asian Predators," which includes tigers, hyenas, leopards, cheetahs, wild dogs, lions and multiple bird exhibits. The Dunaway team completed the design at the end of last year, and construction is currently underway, with a plan to open to the public in 2023.
RECOMMENDED READS