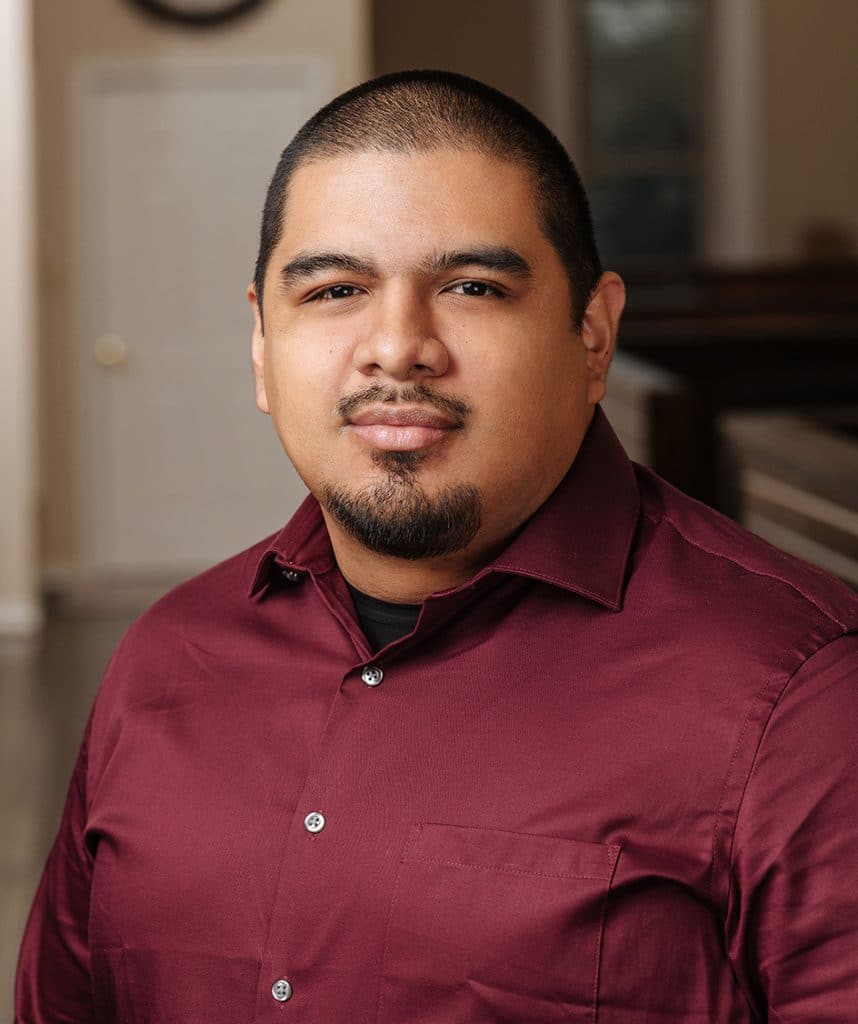 Angel Delgado
Graduate Engineer
Angel Delgado manages all aspects of assigned projects including design, client consultation, coordination with government official including TxDOT, administration, surveying, estimation, and Computer Aided Design and Drafting (CADD). Angel assists in design and CADD in projects such as waterlines, sewer lines, water treatment plants, sidewalks, retaining walls, curb and gutter, elevated storage tanks, ground storage tanks, roadways, manholes and drainage studies.
Q+A
Why did you choose this career?
Growing up, math and technology courses were always the most enjoyable. I liked to have challenging problems and find logical solutions. Engineering seemed to fit with my preferences, and so I pursued that career.
What Core Value resonates with you the most?
Technical Excellence. I strive to perform to the best of my abilities and want to make sure that is reflected in my work.
Do you have a favorite holiday?
Thanksgiving. It's a time to spend with family, friends, and food. And watching the Dallas Cowboys(win hopefully).
What's the best gift you've ever received?
Thanksgiving Day tickets to a Dallas Cowboys game, box suite with some family and friends.
What was your first job?
I worked as an usher at Cinemark in high school.
What makes you laugh the most?
Comedy shows like The Office and Parks & Rec.
What's the best piece of advice you have ever recieved?
Comedy shows like The Office and Parks & Rec.