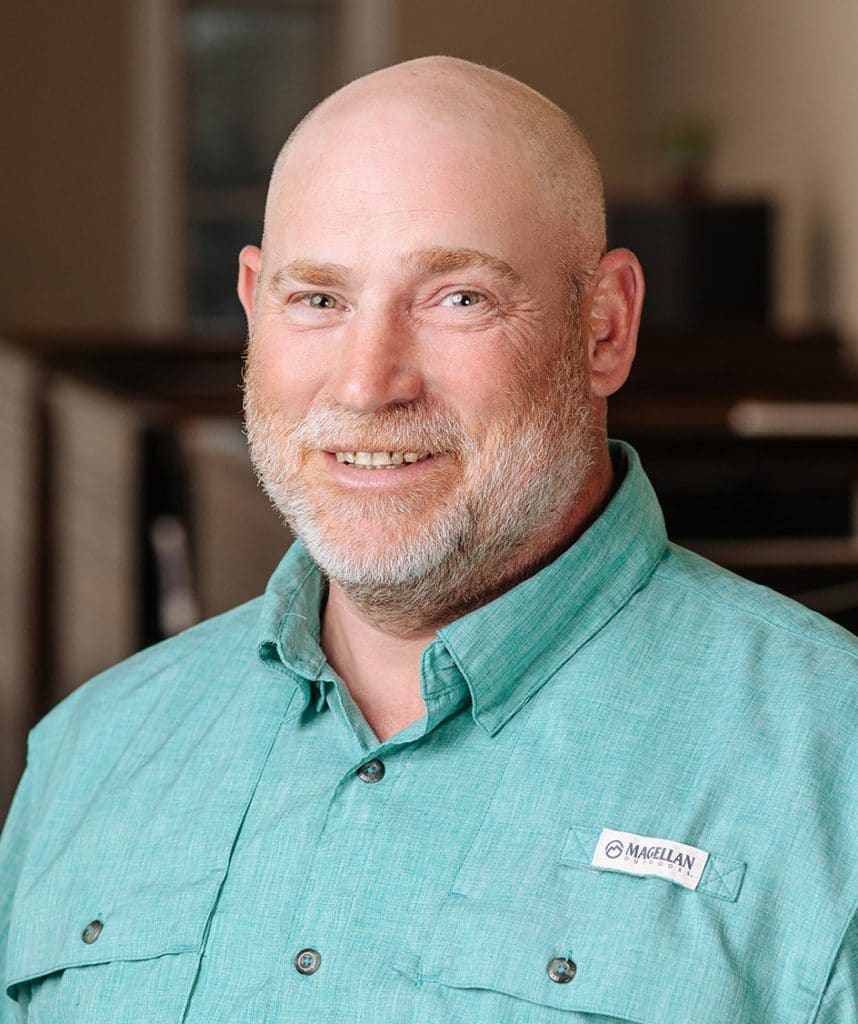 Mark Wright
Construction Inspection – Chief of Parties
Mark Wright manages and inspects engineered projects including water wells, pump stations, elevated tanks, ground storage tanks, pressure tanks, water and sewer distribution lines, and water and sewer lift stations.
Q+A
Why did you choose this career?
A friend that used to work at DBI told me about the position and told me about the type of work. I enjoy building things and troubleshooting problems. I also like helping people so I thought it was a good fit.
What Core Value resonates with you the most?
Integrity. I want to be known for doing right in every thing I do. I feel God has given us all a particular gift and/or gift back to Him is to use that gift.
What do you do in your spare time? Do you have any interesting hobbies?
Go to church and spend time with my family. I also like working in my shop.
What's the best gift you've ever received?
My children.
What makes you laugh the most?
My son.