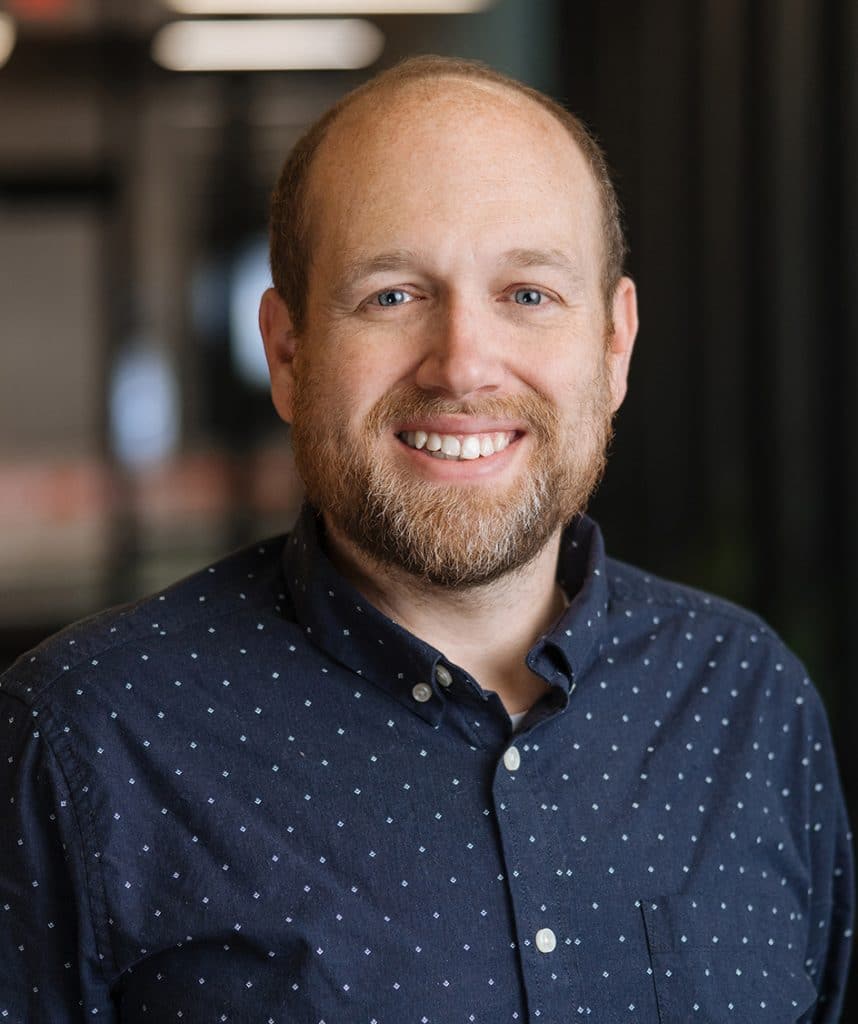 Nick Powell
, PE
Sr. Discipline Lead
Nick has nearly two decades of experience in civil engineering design and project management in a variety of markets including single- and multi-family residential, industrial, military, and commercial site development. His experience includes design of paving, utility, grading and drainage infrastructure. He has managed and coordinated single and multi-phase civil projects with construction costs into the multi-million dollar range. Nick is always deeply involved in every aspect of his projects; from entitlement work to plan approval and then through construction to acceptance. 
Q+A
Why did you choose this career?
I have been doing civil engineering since my parents bought me my first set of building blocks. This seemed like the natural progression. I've always enjoyed civil engineering because you can see its effects and applications everywhere. We may not be the most glamorous engineering, but most industry relies on us for support to get going.
What Core Value resonates with you the most?
Responsiveness – it amazes me that clients are impressed by something as simple to do as responding quickly. It shows you just how low the bar is out there, and the tiniest courtesy can go a long way.
What has been your favorite project to work on during your career?
The Crescent Cultural District development only a few blocks from our Fort Worth location. After months of planning, designing and permitting it's been a real treat to watch something I was involved in from day one start to go vertical. Feel free to drop by and try it out in early 2023!
What do you do in your spare time? Do you have any interesting hobbies?
I've always been a big fan of travel and the outdoors. There's a big world out there and I'd like to see as much of it as I can. Before the kiddos came along I had been to 16 countries and 47 states. After the arrival of my son and daughter we've scaled back some but now I've been to at least a dozen local state parks for camp outs. When I'm not wrangling small children I can often be found running a marathon or two, kicking back with a book or getting together with some friends for a board game night.
Where is your favorite place in the world?
The summit of Mount Taranaki in New Zealand. First 'real' mountain I ever climbed. Despite the blisters, cuts and legs too tired to walk on after, standing at the summit and seeing only down all around me was one of my defining life moments.
What makes you laugh the most?
My children have the market cornered on this. No matter how difficult a day, when I walk in the door to battle cries of 'tackle daddy!' and the sound of an approaching herd it always cheers me up. My daughter is not even 2 but that doesn't stop her from trying to upend Dad. Hard days are ahead, my 5 year old son is starting to understand the principle behind leverage and torque.