First Look: Dunaway Provides Exclusive Animations for City of Dallas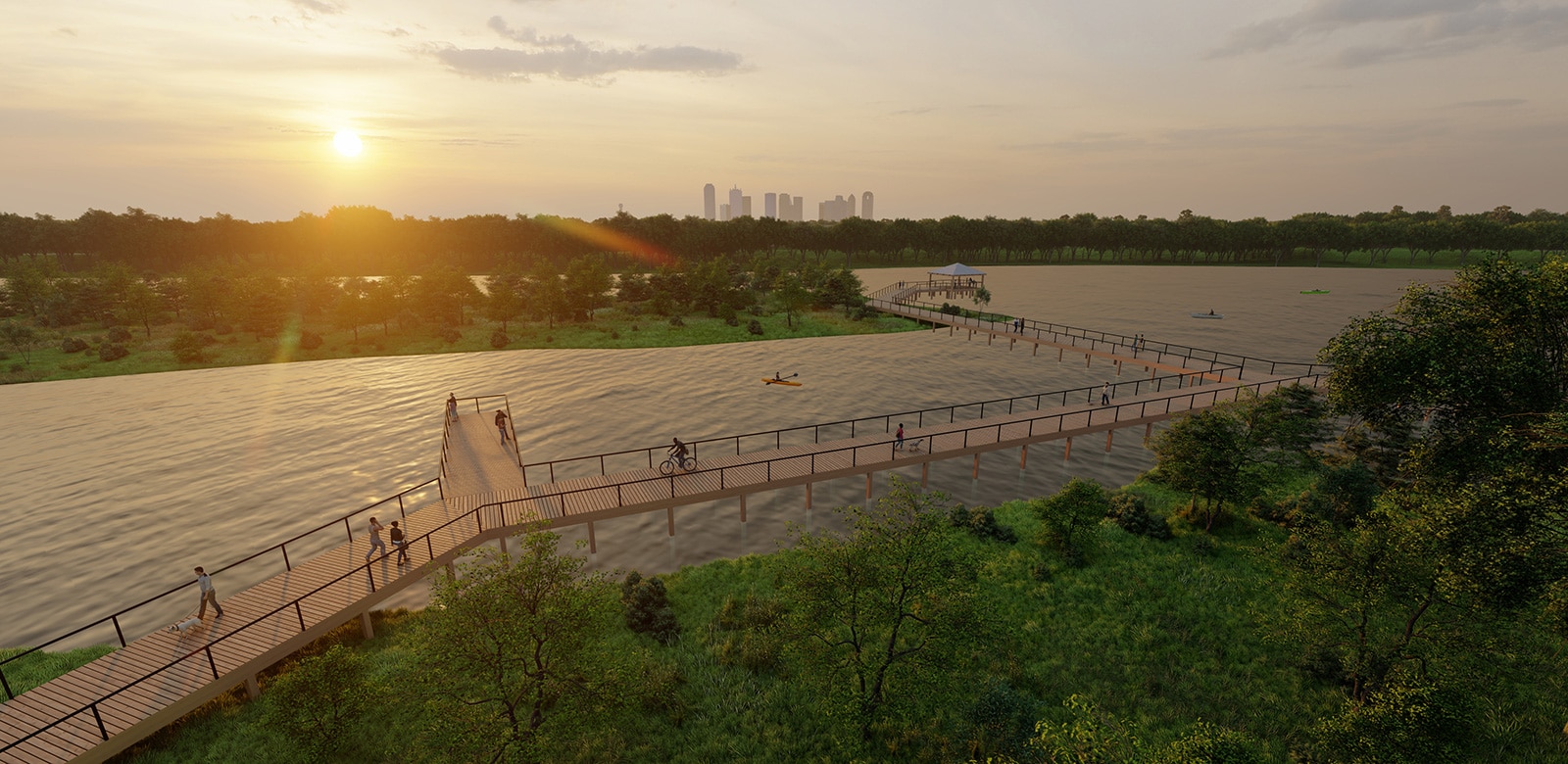 Read time: 2 minutes
Dunaway has a lengthy history with the Dallas Park and Recreation Department, including key projects at Flagpole Hill, Bachman Lake, Lake Highlands Trail, and the recent six Dallas Spraygrounds. This longstanding relationship between Dunaway's planning + landscape architecture department and the City of Dallas proved to be beneficial when Ryan O'Connor reached out recently to Dunaway's Senior Discipline Lead and Associate, Philip Neeley, ASLA, with a need for quick work on Parkdale Lake.
Located east of downtown Dallas, Parkdale Lake is 110 acres of pristine, wooded property — a piece of Dallas' past that has remained an untouched oasis. Recently gifted by Oncor Electric to the City of Dallas, this unique green space is the largest donation of parkland to the city since 1938. The donated land will add to the Trinity Forest Spine Trail, which will be connected to The LOOP – increasing access for all Dallas residents to the city's extensive parks and trail networks.
Ryan reached out to Dunaway to provide creative ideas for this beautiful nature-based park. On a fast-paced schedule, the Dunaway team of landscape architects provided animations and renderings depicting an extended boardwalk that connects to the center island, with fishing piers and kayak launches on the lake. A pedestrian bridge across White Rock Creek would connect to a trail that runs around the perimeter of the levee and the extended greenbelt along White Rock Lake Creek.
RECOMMENDED READS