Meet Our New Associates and Associate Principals
Read time: 2 minutes
Through our Associate and Associate Principal program, we provide a clear pathway to ownership for outstanding employees.

Associates are employees who exhibit outstanding service or experience and continuously display our Core Values, either at Dunaway or with a previous employer.
Associate Principals are employees who have the potential to become successful Principals at Dunaway. These individuals have shown exceedingly high dedication to Dunaway, a consistent attitude of going above and beyond in their roles within their team, and in support of the overall company.
Please join us in congratulating our newest Associates and Associate Principals!
Associate Principals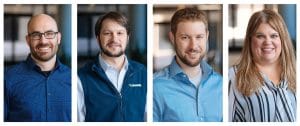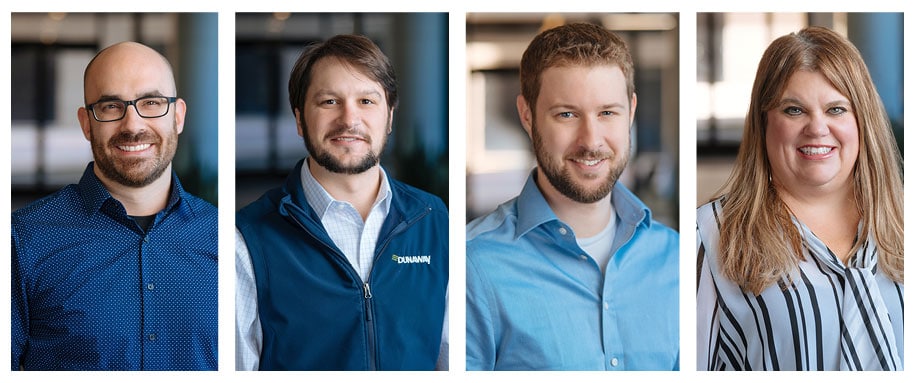 From left to right:
Josh Wright, PE, CFM – Senior Discipline Lead | Associate Principal
Matt Patyk, CPSWQ, CFM – Senior Discipline Lead | Associate Principal
Nick Heinlen, PE – Project Engineer | Associate Principal
Nova Albers – Human Resources Executive | Associate Principal
Associates


From left to right:
Kevin Junge, RPLS – Surveyor | Associate
Adam Shaw – Chief of Parties | Associate
Tara Lindberg, PLA, ASLA, LEED AP – Discipline Lead | Associate
Jacob Dupuis, PE – Discipline Lead | Associate
Jennifer Douglas, PE – Senior Discipline Lead | Associate
Thuy-Nhu Nguyen, PE – Project Engineer | Associate
Russell Ransbarger, PE – Senior Discipline Lead | Associate
RECOMMENDED READS